UPDATED: The Raiders confirmed the trade, stating only that they had traded Murphy for an undisclosed draft pick.  There are multiple sources stating it was a conditional late round pick.  This means that it is likely a 6th or 7th round selection with the possibility of upgrading if Murphy's play or playing time meets certain specified conditions.

Even with the trade result only being a late round pick this is still a good trade for the Raiders.  Murphy was likely no higher than 5th or 6th on the depth chart and was no lock to make the final roster.  He was also in the last year of his rookie contract.  The Raiders will be able to make some use of the pick in next year's draft and have a number of young, promising wide receivers already on the roster.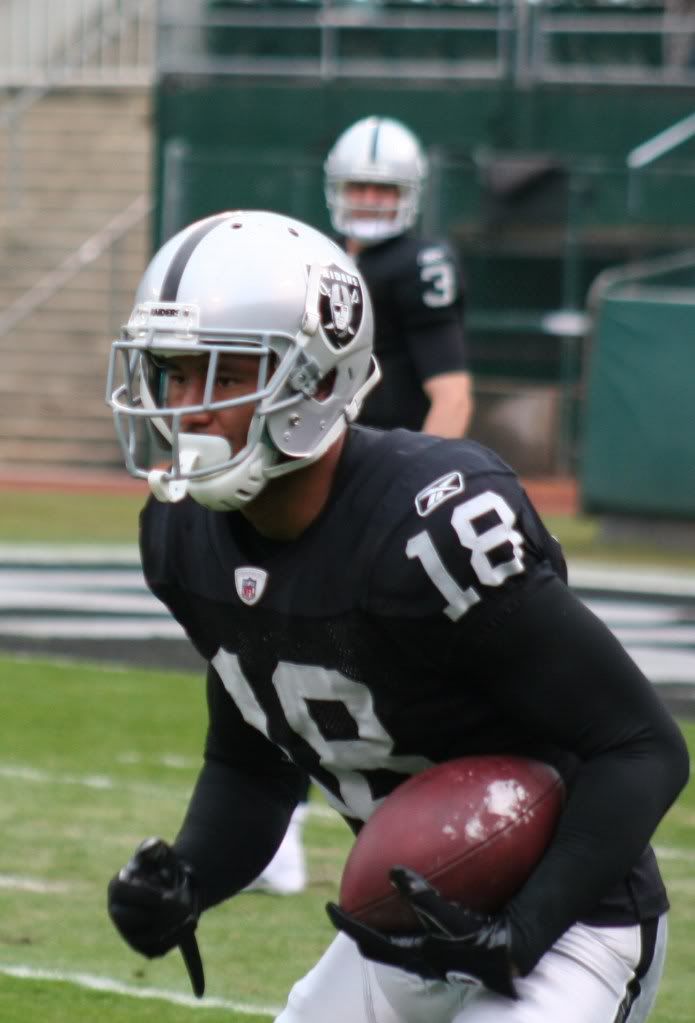 Per multiple sources the Raiders have traded Louis Murphy, a former 4th round selection out of Florida, for a 4th or 5th round selection in next year's draft. 
Murphy was a talented but inconsistent receiver over his first three seasons.  At times he appeared to be the Raiders best wide receiver and many looked to him as a possible future star.  However, last season he all but disappeared even when healthy and active.  Prior to the trade he was considered a bubble player and no guarantee to make the team.
If the Raiders did, indeed, get a 4th or 5th round pick out of the trade they came out well for a player that was to be their 5th or 6th receiver on the depth chart coming into camp. 
Murphy has 90 career receptions and has amassed 1371 yards with 6 receiving TDs in his career.  He has one career rushing TD.
Last season, Murphy played in 11 games, starting one, and ended the season with 15 receptions for 241 yards and no receiving TDs.