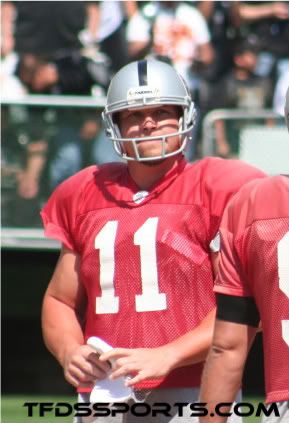 The Raiders have made Sebastian Janikowski the richest kicker in NFL history, ESPN reported Tuesday.
Janikowski is coming off his best season as an NFL player and was set to become an unrestricted free agent if the Raiders hadn't re-signed him or put the franchise tag on him.
In the end the Raiders chose to lock him up with a four-year, $16 million contract; $9 million of which is guaranteed.
After being taken in the first round by the Raiders in the 2000 draft, the player nicknamed "Seabass" has hit 78 percent of his field goals over ten seasons. He is the Raiders all-time leading scorer with exactly 1000 points scored and he has every one of the top ten longest kicks in Raider history.
Last season Janikowski made 26-of-29 field-goal attempts, with his three misses coming from 48, 57, and 66 yards out. In addition to his overall accuracy, he hit a 61 yard field goal which is good for fourth longest on the all-time list.