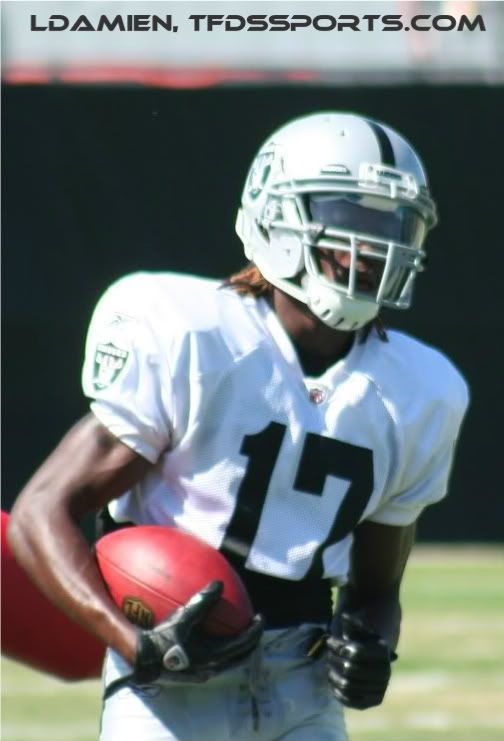 For the second time this season, Raiders' wide receiver Denarius Moore has been named Pepsi NFL Rookie of the Week. He was the odds-on favorite to win the award with his five catch, 123 yard, two touchdown performance in a win over the Chargers last Thursday.
Moore has been targeted 19 times in the last two games in which Carson Palmer has been the starter. The two have developed good chemistry very quickly.
Others nominated for the award were Cowboys RB DeMarco Murray, Chargers WR Vincent Brown, Redskins DE Ryan Kerrigan, and Broncos OLB Von Miller. Among the nominees, Denarius had far and away the most impressive stats.
Moore joins teammate Michael Bush who won AFC Offensive Player of the Week when he had 242 yards from scrimmage and a touchdown for the Raiders, including carrying the ball 30 times for 157 yards. On Friday, Bush was named the FedEx Air Ground Player of the Week.
Moore was also named the Pepsi Rookie of the Week in week two when he had five catches for 146 yards in a loss in Buffalo.
Follow me on Twitter @LeviDamien or befriend me on Facebook.