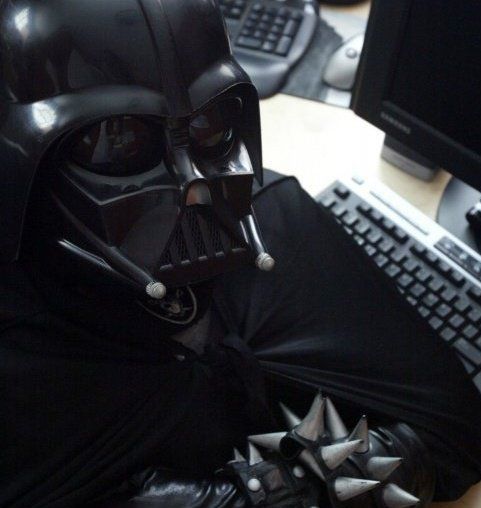 It is truly the same as it ever was. The idea of being a true offensive and defensive threat has now turned into an impossible dream of a dream.
In the beginning, we had players that had proven their capability, we had Coaches that were promising and Management that was inspiring to the infamous Raider Nation. Now? We are truly one of the worst teams in the National Football League.
It brings me great displeasure to write that. It honestly brings me physical pain to my soul. I'm sure I was not the only one waking up early to a cold Sunday morning, rolling out of bed; witnessing rain, darkness and wind thinking: "Please Pirates , just make it worth my while!"
The end result was almost like I imagined. We saw, once again, a group of men that lack the confidence to get to the next damn level. The game was uninspiring, unimaginative and unimpressive. Hell, even with victory the Nation would still ask for the heads of coaches and players. Can you blame 'em?
The players now have the fear of loss every time they step on the field and that can only mean they're on the path to the Dark Side.
I appreciate the guys who actually fought hard regardless of the situation. I tip my Helmet to Brandon Myers, Tyvon, Rod Streater and Miles Burris.. but everyone Else? Execute Order 66.
Offense:
Denarius Moore; I will never know why you are not playing to your ability at this current time. Some say you're simply not grasping the playbook as well, some say you cashed out of the season, some say it's just the notorious "Sophomore Jinx".
Whatever, find your game, son! I think you left it in last year's Locker room. I honestly will be in favor of benching you as well if Rod Streater's play continues to improve. That was a Hell of a TD catch in the "Dark Side" End Zone.
Carson Palmer, it gets harder and harder to defend your inconsistent play every week. You will never stop gambling and will never stop throwing picks. I still like your intelligence, grit and occasional audible play calling, but the turnovers have to stop as soon as possible. There's just no other way.
The men on the Oakland Raider "Finest Hour" podcast said it right last week: "You're not the problem, nor the solution". What I think that means is you're simply not the key to the future. Time will only tell.
Is Terrelle Pryor? I'm betting no, but I do want to see what he has in the up and coming weeks.
Prove me wrong speedy TP. PLEASE prove me wrong!
Defense:
As I was talking to my buddy Chris and son in the stands, the subject of Michael Huff came up.
"Mike's ok. He's a little better than your average DB but…"
"He's terrible. We need a whole new Secondary."
"Well, that's a little harsh. Just keep watching. You'll see!"
Mike Huff was immediately burnt like Toast and Tires a few seconds after our conversation.
I hate to say who was defending him. Let me just say sometimes its "hard to see the Dark Side".
The same problematic issues also apply that have been written before many weeks ago in this blog space.
We still lack a pass rush, good schemes and aggressiveness needed to win the game.
Lamarr Houston had an ok game with 3 tackles, 2 assists and 1 sack..but from some reason, I am still yawning in my Helmet.
Solutions for the D? Blow it up like the Death Star. I think I am only half kidding here..
Notes from NFL Game Summary:
The Raiders have lost five straight for the first time since a six-game losing streak in Lane Kiffin's first year as coach in 2006 and have been eliminated from playoff contention for a 10th straight year.
There was more bad news after the game as Oakland coach Dennis Allen had to fly to the Dallas area to be with his father, former NFL linebacker Grady Allen, who has a serious health issue. Dennis Allen is expected to rejoin the team Wednesday night, a day before the Raiders host Denver.
The biggest blunder for the Raiders came when rookie Juron Criner used a double move to get behind Brown and Carson Palmer underthrew the deep ball with Oakland already in position for a game-tying field goal.
Brown intercepted the pass at the 6-yard line and Weeden engineered an impressive drive beginning with 9:31 to play.
"I was trying to take a shot there, go for the touchdown quickly and just didn't put the ball in the right spot, didn't give Juron a chance to make a play on the ball," Palmer said.
Trent Richardson also ran for 72 yards and Gordon had six catches for 116 yards as Cleveland took advantage of Oakland's struggling defense.
"We can't stop the run, we can't stop the pass," Raiders cornerback Michael Huff said. "Things just aren't going well on defense. Right now I guess we're just a bad defense. We can't really hide it. At this point, the numbers don't really allow it. We're just bad right now."
Palmer was 34-for-54 passing for 351 yards, including a 64-yard touchdown to rookie Rod Streater. He added a 17-yard TD pass to Brandon Myers with 1 second left but it was too late. Myers caught 14 passes for 130 yards, tying Tim Brown's franchise record for catches in a game.
Oakland showed signs of life late in the third quarter when Desmond Bryant blocked a 28-yard field goal attempt by Phil Dawson.
Four plays later, Streater made a good adjustment on a deep pass from Palmer that cut Cleveland's lead to 13-10. But that's as close as the Raiders got.
After getting outscored by 90 points during what general manager Reggie McKenzie recently described as a "terrible November," the Raiders didn't get off to a much better start in December.
They punted on their first four possessions of the game and fell behind 10-0 as Dawson kicked a 41-yard field goal early in the second quarter and Gordon beat Ron Bartell deep on a 44-yard touchdown pass later in the second.
Sebastian Janikowski got Oakland on the board with a 51-yard field goal, but was wide right on a 61-yarder at the end of the half.
To read the entire game Summary, click here
Nation, pass the beer, shots of JD and Bloody Marys for the day after. Denver is coming to town Thursday and the future looks bleak as Alderaan. I hope our Soldiers will wake up Thursday morning realizing they are in fact playing for their spots on the 2013 squad next year. Maybe we'll get lucky and the Spirit of Kenny Stabler will possess the soul of Carson Palmer which will result in a damn win. Right, and maybe one day Jabba the Hutt will diet.
Either way..Go Raiders!
Have a blessed Week!
Lord Darth Raider