When Kurt Kleinendorst "made a personal decision" and stepped down as the head coach of the Binghamton Senators at the conclusion of their 2011/12 season, some speculated that he would be moving on to bigger and better things.
Well, today Kleinendorst, who led the Binghamton Senators to their 2011 Calder Cup Championship, was announced as the new head coach of the University of Alabama-Huntsville hockey program.
Wait, what?
They have hockey in Alabama?


I suppose this makes Kleinendorst an unofficial Alabama Man!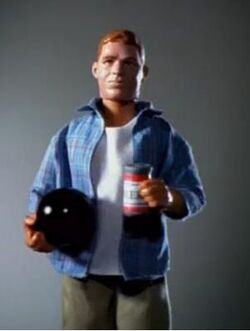 And all this time, I thought it was just a state where people played football.
From Mark McCarter of the Huntsville Times:
The program has a lustrous history, but it has struggled in recent years. After winning two NCAA Division II titles, the Chargers moved up when Division II hockey was eliminated by the NCAA. Despite reaching twice the NCAA tournament, falling in double-overtime to top-seeded Notre Dame in their first appearance, the Chargers haven't had a winning season since 2005-06.
It's certainly an interesting destination for a coach who some had predicted would parlay his AHL success and make an ascent to hockey's highest level. Kleinendorst ironically replaces Chris Luongo, a member of that inaugural 1992/93 Ottawa Senators team. There's really nowhere to go but up after Luongo's tenure, last season the Chargers had a record of 2-27-1, the year before 4-26-2.
Luongo inadvertently joins Jarmo Kekalainen and Jarkko Ruutu as random names from Senators lore who somehow became subplots to today's news items like the Kleinendorst hire and Erik Karlsson's contract signing with Jokerit of the SM-Liiga.