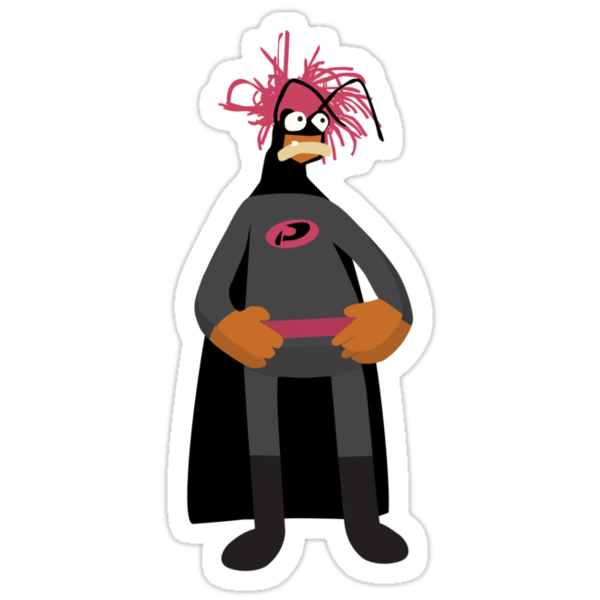 Finally, we're into the portion of the summer in which highly respected prognosticators reveal their lists of things having to do with the NHL and people just love lists that they can breakdown and analyze and dissect with their fellow friends and fans.
Today ESPN Insider's Corey Pronman revealed (note: paywall) his list of the top 100 drafted NHL prospects for 2014/15.
To qualify as a prospect, "the cutoff for prospect eligibility is 25 NHL games played last season or 50 career NHL games." Thanks to this criteria, Cody Ceci and Robin Lehner, players who made Pronman's top 100 list last season, are ineligible for this year's rankings.
If you're familiar with Pronman's work, you should know that historically, he has not tended to favour defensive defencemen or goaltenders very highly on his list. In fact, no goaltenders made his top 100 prospect rankings – instead, he gave the position its own top ten prospects list.
Last season, only three Senators prospects — Cody Ceci (65th), Mark Stone (99th) and Robin Lehner (92nd) — made the list and this year, that number is down to two.
One of last year's honourable mentions, Curtis Lazar, has made the leap all the way up to the 14th overall ranking. On the surface, it seems like quite the jump, but after questioning Lazar's skill and upside last year, Pronman warmed up to Lazar during the course of last season.
"At the time, I was worried about Lazar's skill level and if he had enough pure upside to elevate his scoring. I saw him as a great skater who played hard and was good defensively, but I thought he was just OK with the puck. I don't think he's necessarily amazing in that area, but I'm much more confident now that he projects into the upper half of a lineup, scoring-wise. Combine that with his ability to play heavy minutes, and he's a very good prospect."
A very good prospect that Pronman felt compelled to bump up to the 20th overall ranking spot when he released his updated midseason top 50 drafted NHL prospects list.
This season, as I mentioned earlier, Lazar is up to the 14th overall spot and it's a huge testament to his growth and improved projectability as a prospect for him to hold such a high spot in these rankings, especially with the addition of the all the highly regarded draft prospects from the 2014 NHL Draft. Most impressively, in looking back at last year's midseason rankings, only two players — Rasmus Ristolainen and Rickard Rackell– who were ranked ahead of him graduated from Pronman's list. In other words, of the 19 other prospects that were ranked ahead of Lazar last January, only four prospects — Jonathan Drouin, Evgeny Kuznetsov, Filip Forsberg and Teuvo Teravainen — are still slotted ahead of him. Lazar's surpassed the likes of Brandon Gormley, Griffin Reinhart, Darnell Nurse, Bo Horvat, Nikita Zadorov, Andre Burakovsky, Max Domi, Alexander Wennberg, Mikhail Grigorenko, Dmitrij Jaskin, Vladislav Namestnikov, Hunter Shinkaruk and Riley Barber.
Here's what Pronman had to write about Lazar:
"Lazar had a really impressive season, as a key cog for Canada's WJC team as an underage player, and for the Memorial Cup-winning Oil Kings. Lazar is a high-end skater with great natural speed and a motor that he displays on every shift. He's very advanced defensively for his age, and shows above-average skill and a plus shot. His great intangibles are always evident, but Lazar is also a player who gets it done at a consistent level on the ice."
Another player who made a similar jump up the rankings was Mark Stone (48th), which Pronman attributed to Stone's ability to finally stay on the ice and be productive.
"Stone showed this past season what he can do at the pro level when healthy, being a top scorer at the AHL level on a per game rate (40 points in 37 games), and playing pretty well in the NHL with limited usage. While he's not the most physical player, Stone is a high-end playmaker and goal scorer who really understands the game. He isn't a worry-free prospect, but I think there's enough to him as a player to be optimistic about his scoring future."
Like Lehner and Ceci before them, both Lazar and Stone stand a very real chance of cracking the Senators' roster and surpassing the necessary thresholds to remove them from Pronman's lists in the future. Whether that will leave next year's iteration of Pronman's list without any Senators prospects remains to be seen – it's incredibly likely that Ottawa's 2015 first rounder will be on that list and there's also the possibility that one of Ottawa's recent draft picks can take a step forward and emerge as a valued prospect.
But if they don't, it's not the end of the world.
As great as it would be to get some third party validation that a certain prospect is going to be a star or that your favorite hockey team is drafting and developing high-end prospects well enough to hopefully create an incredibly prolonged window of opportunity to contend for a championship, lists aren't infallible and they're subject to change. For example, a prospect like Shane Prince who was on Pronman's list back in 2012 with the 87th highest ranking has disappeared from the list from the past two years, but he's still a decent prospect within the Senators' system.
Part of the reason why Ottawa's farm system is devoid of high-end talent is because these young players already on the parent roster. The Senators also flipped their 2014 first round pick — that wound up being Nick Ritchie (68th in Pronman's rankings) — and Stefan Noesen (unranked this year) in last year's Bobby Ryan trade. It also does not help that the prospects brought in from the Jason Spezza deal are that highly regarded right now, but it remains to be seen how these prospects will develop moving forward.
Even though the organization has mismanaged the shedding of its veteran core, promising young building blocks in Mika Zibanejad, Robin Lehner, Cody Ceci, Erik Karlsson and Kyle Turris have allowed fans to maintain their faith in the organization or least feel like the positive steps that the organization has taken of late outweigh the negatives.
The challenge for the Senators as the league's lowest spending club is that if the organization lacks the ability or willingness to spend and augment the roster means that management does not have the margin of error that other organizations enjoy when it comes to their prospects. Without the luxury of being able to spend money on players to fill holes and improve the team, any Senators success is predicated on the their prospects fulfilling their potential.
Unless guys like Stone, Hoffman, Cowen, Ceci, Lehner and Zibanejad take significant steps in their growth and play and produce at a higher level, the Senators seemed destined to remain as a playoff bubble team.
The following table indicates how many prospects each NHL team had featured in Corey Pronman's list:
| | | | | |
| --- | --- | --- | --- | --- |
| | Top 50 Prospects | Bottom 50 Prospects | Goaltending Prospects | Total Prospects |
| Anaheim | 1 | 2 | 1 | 4 |
| Arizona | 3 | 0 | 0 | 3 |
| Boston | 2 | 1 | 1 | 4 |
| Buffalo | 4 | 4 | 0 | 8 |
| Calgary | 2 | 0 | 0 | 2 |
| Carolina | 1 | 0 | 0 | 1 |
| Chicago | 1 | 2 | 0 | 3 |
| Colorado | 1 | 0 | 0 | 1 |
| Columbus | 2 | 2 | 0 | 4 |
| Dallas | 0 | 2 | 1 | 3 |
| Detroit | 1 | 3 | 1 | 5 |
| Edmonton | 3 | 0 | 0 | 3 |
| Florida | 2 | 3 | 0 | 5 |
| Los Angeles | 0 | 5 | 1 | 6 |
| Minnesota | 1 | 2 | 0 | 3 |
| Montreal | 1 | 4 | 1 | 6 |
| Nashville | 2 | 2 | 1 | 5 |
| New Jersey | 0 | 1 | 0 | 1 |
| NYI | 3 | 4 | 0 | 7 |
| NYR | 1 | 0 | 0 | 1 |
| Ottawa | 2 | 0 | 0 | 2 |
| Philadelphia | 0 | 3 | 0 | 3 |
| Pittsburgh | 2 | 1 | 0 | 3 |
| San Jose | 1 | 0 | 0 | 1 |
| St. Louis | 2 | 2 | 1 | 5 |
| Tampa Bay | 1 | 4 | 1 | 6 |
| Toronto | 1 | 1 | 0 | 2 |
| Vancouver | 3 | 1 | 0 | 4 |
| Washington | 4 | 1 | 0 | 5 |
| Winnipeg | 3 | 0 | 1 | 4 |