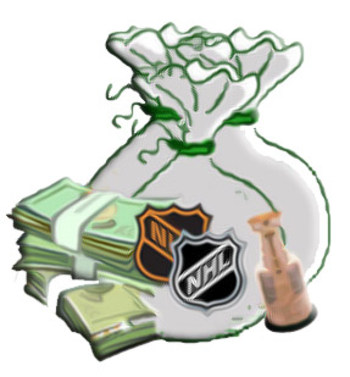 According to the Ottawa Sun's Bruce Garrioch, it appears as though Ryan Shannon's days with the organization are over. Via his Twitter (@SunGarrioch), Bruce posted these messages:
Senators winger Ryan Shannon will go to UFA market. Wants to see what's out there. Door not closed with Ottawa by any means.
And…
Ryan Shannon's decision to test the market makes sense. He can see what's out there and perhaps get longer term. Strong finish.
It's understandable for Shannon to test the market. In all likelihood, the Senators organization probably didn't offer Shannon the kind of term and job security that otherwise might be available on the open market. In such a lacklustre free agent class, maybe there's an organization out there that will be willing to give Shannon an opportunity to play with skilled players.
But hopefully, it won't be here in Ottawa.
Don't get me wrong. Shannon's a well-liked player who has been a good soldier for the team but from the Senators perspective, it's a savvy hockey ops decision not to extend Shannon a multi-year contract. Simply put, he's a classic stopgap player. Not gritty enough to be suited to one of the team's third or fourth lines but not skilled enough to play regular top six minutes. And with the influx of projected third and fourth liner prospects who are on the cusp of being NHL-ready, it simply does not make sense to block their path(s) by bringing Shannon back into the fold in some fourth liner/PK specialist capacity.
Conversely, there are also better in-house alternatives than Shannon for what appears to be a vacant Ottawa Senators second line center position. As The Hockey News pointed out in their draft analysis, Mika Zibanejad could play right away on the second line next to fellow Swede Daniel Alfredsson. Or, he'll return to Sweden for one more campaign. Armed with an opt-out clause in his Swedish Elite League contract with Djurgarden, the Senators may have already determined that they may be willing to roll the dice on Mika being ready for the start of training camp.
Peter Regin might be another in-house candidate for that role as well. Following the Mike Fisher trade, Regin was the first to benefit from the increase in ice-time. While he saw some immediate (albeit, modest) success, he's already under contract and could afford the organization to be patient with Zibanejad.
There's also the possibility that like Shannon, the organization could test the free agent waters to see if there are any veteran centers who could fill this role. If someone like Tim Connolly would be willing to take a pay cut and a one-year deal, it might be worth it for the Senators to sign a player like this so long as there was the intent to flip this player for future assets at the NHL trade deadline.
Anyways, tomorrow might lack the fireworks that we've seen in the recent years that followed the NHL work stoppage but that doesn't preclude from being interesting. Enjoy the Canada Day weekend. Enjoy the festivities and be sure to throw your UFA predictions for Ottawa in the comment thread.