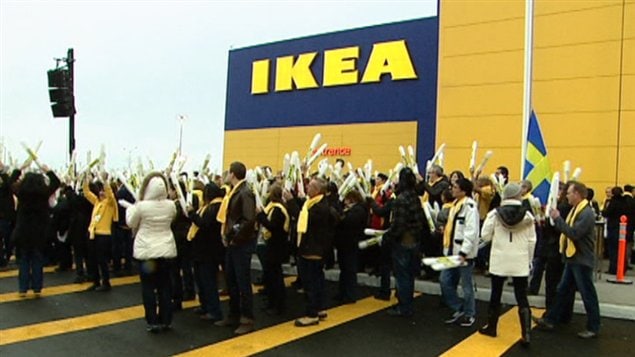 For this article, I asked Swedish hockey fan @steffeG to cover last night's Swedish supermatch of the season. Here's what he filed:
Thursday night was the much anticipated night of the big Sens prospect showdown in the Swedish Elite League: Jakob Silfverberg's Brynäs visiting Mika Zibanejad's Djurgården. Everyone in Sweden was in their most comfortable chairs for this one, getting a glimpse into the future of the Ottawa Senators.
Okay, that's a slight exaggeration. For the typical Swedish hockey fan, it was nothing more than a Wednesday night game in the middle of the regular season that lacked a certain buzz in the stands – like earlier in the year, when the Djurgården supporter club celebrated their 30th anniversary.
But for a Sens fan, it was an interesting game. Djurgården vs. Brynäs doesn't mark the 3rd seed vs. the 7th seed in the SEL from that perspective, but a battle between two of the team's top prospects (Fredrik Claesson, you be quiet!). But if this was a microcosm of the future of the franchise, our future looks as bright as the Flames', and that's not talking about the flaming 'C'.
A few game notes…
They both picked up easy assists. Zibanejad got his on the DIF empty-netter. For most of the night Zibanejad skated in no-mans land and Silfverberg managed to miss the most open net of the game. Later on, Jakob got hit badly, appearing to re-injure the shoulder that kept him out briefly a few weeks back. (Note: you can watch the highlights of the game here. The Silfverberg open look and shoulder injury happen shortly after the 1:40 mark.) I had to throw away my prepared notes about Sens having the best prospects in the world and the ramblings about Sweden being the best place to be as a prospect.
For real though, Jakob Silfverberg is enjoying another season on the top of the SEL world, not only being a top player on his team, but leading the way to a good spot for a team that was expected to struggle to get into the playoffs. Zibanejad, on the other hand, is playing on a team that many thought would challenge for a top spot, but just recently climbed above 8th and last playoff spot.
Silfverberg, who in my mind is the Senators' top Swedish prospect, is leading his team in points and goals, and has been a key part of the power play that sits at no. 1 in the SEL. His role on the left side on the power play has been the contributor to half of his 12 goals. This is nothing new, he was a top player last year as well, but hopefully, his own decision to stay in Sweden will be good for him personally, mentally, because in terms of pure hockey, it was kind of a sideways move. His smarts, shot and versatility will allow him to go right into the NHL for the 2012-13 season, there's no doubt about it.
Mika Zibanejad however, hasn't really had his stock raised since draft day. He wasn't ready for the NHL, obviously, and that is not at all a problem at the age of 18, but one would expect some kind of step forward from the energetic start of his SEL career last spring. He hasn't been as creative, as involved and as physical as he was when he climbed the draft rankings the last months of the season.
As an 18-year-old, we should of course not be expecting domination from Zibanejad, but getting his feet wet last year, getting a summer to work on his physique, getting some NHL experience, we should be expecting him to take a step forward. He has not done that thus far.
However, with the World Juniors coming up, and Zibanejad playing in a big role for Sweden, there's a chance to kick-start this season.
And there's always next year. And 15-20 more after that.
Silfverberg: 27GP, 12G, 12A, 6PPG, 2PIM, -5, 18:05 ice/game
Zibanejad: 12GP, 3G, 3A, 1SHG, 4PIM, -1, 15:16 ice/game.
You can follow @steffeG on Twitter to tweet about anything around NHL, Sweden, Sens, the psychological trap that makes you not see the re-occurring softies of Martin Brodeur.