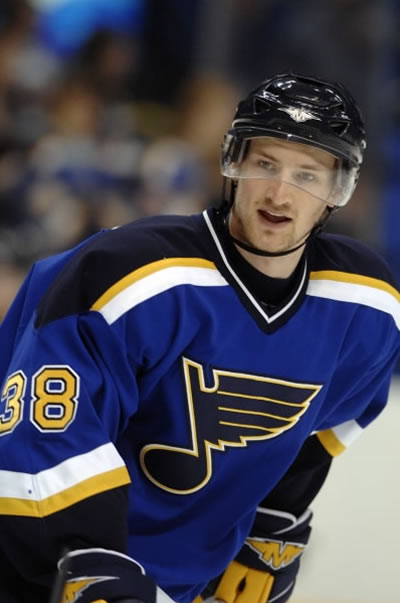 Thanks to last night's Hockey Night in Canada Hotstove Panel that examined issues from around the NHL for the past week, we have some more candid analysis of Alexei Kovalev's GOAT comments to the local media.
Here's the gist of what happened…
Mike Milbury used a tissue as a prop and mockingly threw it away like it was a young Roberto Luongo. He concluded his analysis by stating that Kovalev is a dog. Eric Francis said something but I was too distracted by his tie to notice. It looked like he stole the fabric from my grandmother's couch. And thanks to Pierre Lebrun who concluded the segment, the NHL's anonymous rumo(u)r mongerers have been thrown a bone.
Even though the Senators and Kovalev's representatives deny that Kovy has asked for a trade, it hasn't stopped the St. Louis Blues from inquiring into Kovalev's availability. By 9:54 pm last night, Ottawa's own anonymous rumour source, Sens Chirp, had thrown Brad Boyes' name out there as a player who Ottawa may be able to acquire for L'Artiste.
I can understand why the vast majority of Sens fans will enthusiastically develop a hard on thinking about the prospect that Bryan Murray may be able to get something tangible for Kovalev. Given his reputation and disregard for an honest effort, fans here have grown tired of his act.
But let's not kid ourselves here. If Brad Boyes is involved, you can forget the boners, the only thing that should be raised around these parts are red flags.
Boyes is the classic, good numbers on a bad team kind of player. As the Blues have improved over the past few seasons, Boyes' role has gotten smaller. Coincidence? Hardly. Already with his fourth NHL organization by the young age of 28, Boyes' production has dropped significanctly over the past two seasons. And with a $4-million pricetag that runs through the 2011-12 season, there's no reason for the Senators to get in bed with another winger whose production doesn't match his salary when they can simply end their relationship with Kovalev following this season.
Sadly, the greatest value Alexei Kovalev has these days lies in his expiring contract.
Below is the video of the Hockey Night in Canada Hot Stove.