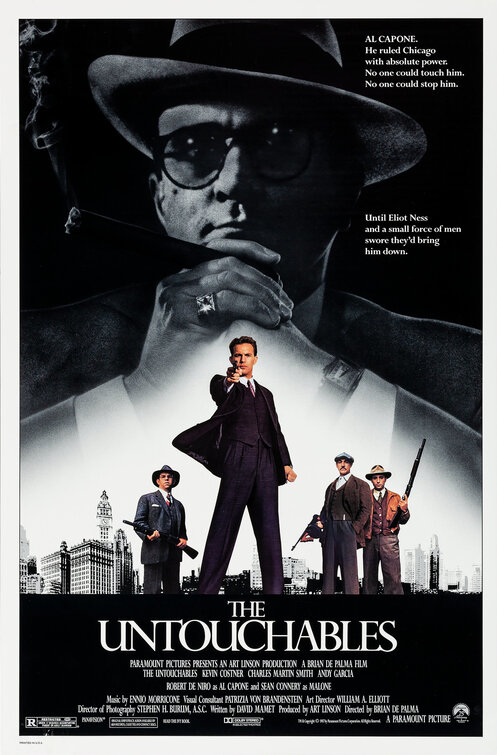 As a stocking stuffer this past Christmas, my girlfriend bought me a few Innis & Gunn beers and an Ottawa Senators bottle opener – one of those kinds that plays an audio clip each time that you use it. As a Sens fan and an avid beer lover, I have to admit, she covered her bases well. I loved the gifts… until it came time to cracking my first adult beverage at dinner time.
<Bottle opens> sssst!
<Audio clip>
"What's wrong?!"
"What's wrong? I'll tell you what's wrong – the opener just played Dean Brown and Gord Wilson's radio call pf the Chris Phillips' game winning goal, scored in game six of the 2003 Eastern Conference Finals against the Devils."
"Soooooo?"
"The Senators never won that series. You just bought me a gift that serves as a constant reminder of how exciting things were until Ottawa ultimately collapsed with less than two minutes to go in game seven. Good thing I just opened this beer."
So why is any of this important?
Well, let me tell you…
After spending weeks deliberating in the reclusive confines of a Bajan beach, comforted by nothing other than his Mount Gay rum, The Euge has come up with a plan. So rest assured everybody – there is a plan and it is in motion.
How comforting.
Under normal circumstances, even the vagueness of Melnyk's plan would have been enough to satiate the appetites of a hockey starved fan base that feels entitled to answers. Like most fans, I've been sickened with everything that has happened this month — one win; a goal differential of -25; the inexplicable scratching of a twelfth forward when the team desperately needs some offensive production; a blueline that produces mental mistakes at a rate not seen since the days when Mike Milbury and Doug MacLean were still employed within the league; and a roster that looks like it stopped playing for its coach awhile ago.
So once Roy MacGregor's article brought some of The Euge's rumoured plan details to light and indicated that Bryan Murray would assume an advisory position within the organization once his contract as general manager expires at the conclusion of the season fans reacted like Ryan Rypien and collectively lost their shit.
And that's why an advisory position for Murray is like my Senators beer opener: Even though he may have some utility, I'd rather not be reminded of all the memories from the past three and a half seasons: the red flags; the missed opportunities to sell high on particular players; the revolving door of incoming and outgoing coaches not named Greg Carvel; and an offence that has us yearn for the days of Andrew McBain, Sylvain Turgeon and Jeff Lazaro.
Not surprisingly, the Garrioch exclusive, the MacGregor follow up and the Jeffrey Simpson letter have caused Melnyk, Murray and Cyril Leeder to go on the defensive and have engage in a media tour that would make the Kardashians proud. (Note: Frankly, it could have been worse – Mauler from Hot 89.9 could have publically called for Bryan Murray to be turfed when he guest hosted on Live With Regis and Kelly.)
Irrespective of the number of media appearances that these men have made, much of The Plan remains unclear.
Here's what we know:
The organization is rebuilding or retooling and that it could take anywhere from one year to five years to happen (depending on who you ask!). But it will happen!
There are two untouchables on this team – one being Alfie and the other being an unnamed player. Erik Karlsson, this year's All-Star representative, is the consensus pick. (Note: I'm going to hit on this in another piece in the next couple of days.)
Cory Clouston and Bryan Murray will remain in their respective positions until the end of the season.
Bryan Murray kiboshed the speculation that he will move into an advisory role. He does want to return to the general manager position next season.
Cyril Leeder says that the organization will not tip its hand. The direction will be explained by management's actions.
Links & Shit:

Here's a picture that I took last night after it had been determined that Phil Kessel was the last pick in the All-Star Game Draft. Apparently by taking a picture of Kessel as the last player on the floor, Alex Ovechkin thought it was just as funny as the rest of us.