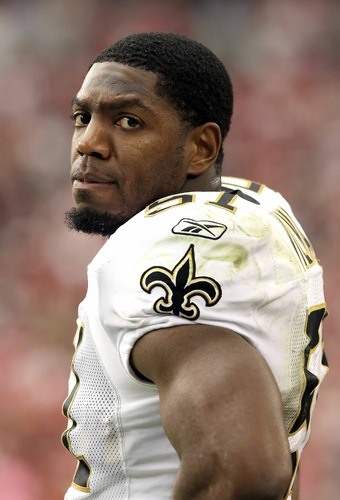 The bounty gate waiting game may have finally met it's end. Even if you are outraged, or agree, with the latest, I think we can all find some relief in the concept that this could all be over now and we can move on. The suspensions are the following: Jonathan Vilma for an entire year, Will Smith for four games, Anthony Hargrove for 8 games and Scott Fujita for 3 games. How Roman Harper escaped suspension is a shock to me, but it also proves the NFL had little to no proof on the player. We already knew Hargrove's guilt based on the words caught on tape following Brett Favre's injury in the NFC Championship game. We already knew Vilma's guilt based on the reported bounty he made on Favre. Fujita had extended meetings with the NFL, and we all know he's honest, so all the evidence they got on him was probably hand delivered. Lastly, we can assume Smith was likely implicated due to his captaincy.
In the end the Hargrove and Fujita suspensions mean nothing since neither player is on the team. The Vilma suspension for the year is what it is… it doesn't surprise me Goodell was harsh on him. He did himself no favors by putting the Sports Illustrated Bounty Gate story cover as his twitter picture, and constantly taking a defying approach to authority in this investigation. I will say I think it's absolutely ridiculous when you consider Donte Stallworth got one year for killing a man while driving drunk and high, but I'm not going to waste time whining. Goodell will do whatever he wants. At least the Saints signed many linebackers to cushin this blow. As far as Smith, that one hurts more. You'll remember how big of a mess the defensive ends were last year when Smith was on suspension, and the Saints have largely done nothing to repair the lack of depth at that position. We'll have to hope veterans Junior Galette and Cam Jordan, among others, can really step up.
Now that this is over the Saints can focus on getting the Brees deal done.