18 11

10

Howdy kids. Today we're going to see one of the rarest animals on the planet, aw crikey! We're going to look at the natural habitat of the NFL Zebra to see how it reacts in certain situations. I hope you're excited kids!
If you lived in the Pittsburgh area and looked out a window in the 2 hours before gametime. You knew this was going to be a great day for football. San Diego. In the snow. Awesome.
The Steelers give the Offense some props and announce them to start the game.
Howdy kids, we start off our adventure today by watching the sacred ritual of the zebra: flipping the coin.
Steelers win: defer.
First Quarter
The Steelers come out strong on defense, stuffing LT and keeping Gates in front of them. Chambers converts the 3rd down, but Ike runs the Walsh/May-Traenor tip drill, and this time Troy is on the other end to make a diving snag for the interception.
What a play.
Troy makes some good moves on the return, but it gets called back to the spot of the INT on offsetting penalties after the pick.
Crikey kids, right off the bat we see the zebra confused as he has to go watch what he just saw in a little TV booth.
San Diego loses the challenge, we keep the ball. That makes 4 INT's for Troy on the season.
Parker scoots for 4, then Ben finds Hines down the sidelines for a big gain to get inside the 40. Air it out Arians takes a shot deep against a cover-2 which is almost picked off, but it was worth the shot early to test them. To make matters worse, Ben gets sacked on 2nd down, forcing a 3rd and long. Moore gets a dump-off pass that he takes for 13 yards, leaving us with 4th and 5. With a sloppy field, we should have either punted or gone for it, but instead we opt to try a 51-yard field goal, which Reed misses badly. That's his first miss of the season, but you can't really blame him for it. Bad coaching decision.
San Diego takes over at the 41 and goes to work. LT rips his biggest run of the game for 12 yards, but then gets stuffed for nothing. The Chargers do nothing on a free play where Smith was offsides, but Smith gets his revenge quick by stuffing LT on 2nd and 5. Rivers converts the third down with a 17-yard pass to get the ball inside the 25. After LT gets stuffed again, Rivers takes a shot for the end zone.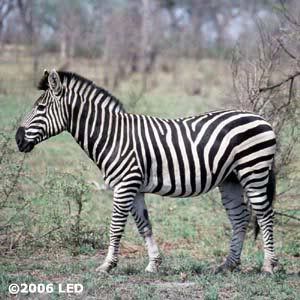 Crikey kids! Here we see the zebra performing a time-honored tradition: blowing a call! I bet it won't be the first time we see this happen.
The Chargers get a gift touchdown as they get the ball on the 3 off of a pass interference penalty on a clearly uncatchable ball. LT takes it in.
7-0
Gary Russell grinds out a pretty good kick return to get the Steelers the ball across the 30. He's not fast or flashy, but he follows his blocks and is hard to bring down.
Parker runs the show for 12 yards on the first two plays before Ben hooks up with Spaeth to get the ball to the 50. Parker gets 4 on 3rd and 1 to keep the drive alive and then comes back with a rip of 13 yards to move the ball inside the 35. Ben hits Holmes on a great slant route that he turns upfield for a good gain but-
The zebras are getting really frisky on this one! The great thing about watching zebras in the wild is you never know what you're going to see. But make sure you keep a safe distance kids!
Willie Colon, an offensive lineman, is called for being off the line of scrimage. He's a lineman. He has to be on the line. But the clock is unfased. He comes back and hits Hines with a short pass that Hines turns upfield for a huge 30-yard gain to get the ball down to the 8. After Parker gets halfway there on first down, our moron offensive coordinator decides to go 5-wide. Well, guess what happens when you only have 5 guys blocking? Ben gets sacked. Ben takes a timeout to wash his hands of the last play and finds Nate running across the field who makes a lunge for the goal line…
Crikey kids, zebras are known for their incredible nearsightedness. They can't be trusted to see anything more than a meter in front of them.
Nate is called down at the 1. Replay showed he was in, but Tomlin refuses to challenge. Instead, the geniuses that be decided to go for it on 4th and goal, and instead of a QB sneak or a run up the middle, or even giving it to Parker, they decide to run Mewelde Moore to the outside. Yeah, it got stopped.
Keisel and Farrior stopped Tomlinson for nothing on first down as the quarter expired.
Second Quarter
The teams came down to our end where the wind was whipping off the river. On 2nd down, Rivers looks for LT out of the backfield, but pressure from Woodley and Smith force him to throw it away. On a huge third down, James Harrison comes free from the back side and swats the ball out of Rivers' hand. An O-lineman scoops it up and Harrison and Woodley push him out of the back of the end zone for the SAFETY.
7-2
San Diego's punter makes one hell of a punt on the free kick and drives Moore back inside the 10. Officially, it was marked as a 75-yard punt. Wow. Just…wow. The zebras flag Timmons for a block in the back, pushing us back to the 6.
Parker gets 6 and Hines reels another one in for the first down and more. Nasty Nate hauls in a 2nd down pass to set up 3rd and 2, where the Steelers go 5-wide, but dodge a bullet when Ben hits Moore along the sidelines for 4 yards. Just when it seems like things are coming together.
Let's not forget that in ancient cultures zebras were seen of deprivers of hope and bringers of woe.
Hines, or the "Known Offender" as he is being called in the locker room, gets called for holding. Short passes to Parker and Hines get us back to 3rd and 10, but Ben is sacked, ending the drive. Our punter looks like a joke after what San Diego's just did, and he only manages a 30-yard kick.
The LT show looks like it's about to take over the world on the next drive until Polamalu blows up a play in the backfield and San Diego gets called for their only penalty of the game, a false start which the refs had to call, to their chagrin. Woodley makes a great play in pass defense on 3rd and long to force a punt.
Ben dumps a short pass to backup tight end Sean McHugh who rumbles for 15 yards to move the sticks. After an incompletion, Ben hits Hines for a solid gain that looks close to the sticks, but not quite. Moron Arians calls another off-tackle run on short yardage and what do you know, it gets stopped. I bet they didn't expect that one, right Bob "Huge douche" Smizik?
Even the punt team isn't safe from the zebras. Sproles calls fair catch, but then starts to run with it, so Anothony Smith tackles him…and gets called for catch interference.
Rivers comes out and hits Jackson for 8 yards, but Woodley stops LT in the backfield and Brett Keisel comes up with a HUGE sack on 3rd down…
Which he caps off by doing a little "Row the boat" celebration dance
After a 50-yard punt, the IOC calls up San Diego to test their punter's leg for steroids. The Steelers go 3-and-out.
As the clock winds under two minutes, you would like to see us put some more points on the board. As San Deigo starts with the ball near midfield, you come to the conclusion that the defense is going to have to produce something, because the offense sure isn't.
Another interesting trait of the zebra is it's inability to make decisions. It will often go back on what it previously decided.
The refs overturn a called-incompletion on the sidelines, giving San Diego even better position. Two plays later, Rivers dumps one off to LT who makes a mad dash down the sidelines before Tyrone Carter gets him at the 17. It was looking like Bad News Bears, but enter James Harrison. On a pass intended for a tight end not named Gates, Harrison jumps the route and pulls in a HUUUUUUGE interception to stop the drive and take it the other way.
WOOOOOOOOOOOO
What is it about linebackers making interceptions against San Diego?
The Steelers set up shop at their own 43 with just over a minute to go. Ben hits Hines and Moore then goes back to Hines to convert a 3rd and 2 (hey, we threw again on 3rd and 2, what a shock). The Steelers burn their second time out with 36 seconds left. Ben rockets one to Holmes over the middle for 14 yards then runs up and spikes it with 19 seconds to go. Ben hits Holmes again on the sidelines, but he can't get out of bounds, forcing the Steelers to burn their last time out with 11 seconds to go. Instead of just kicking it, the coaches send the offense out. On an endzone-or-bust play, Ben throws short of the end zone for Holmes, who pulls it in inside the 5 and wrestles with a corner until Hines comes over and knocks Holmes out of bounds with 3 seconds left. Hines might be the only one with a brain on the field. Huge heads up play to knock Santonio out of bounds to kill the clock, rather than let the DB hold him in.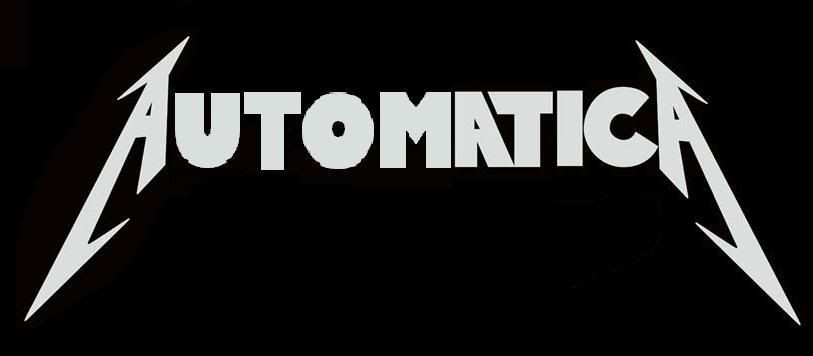 7-5
Halftime
Punt, Pass and Kick
Always entertaining
My dad noted we needed "a bloop and a blast" to get back in the game.
Third Quarter
The Steelers come out determined to do something on offense. Parker goes for 6, then a solid Spaeth reception is called back on a penalty on the Known Offender. But the Steelers strike back and Gary Russell plows through a pile to convert a 3rd and short. After an incompletion, Ben hits Spaeth on 2nd down to move the chains again. Ben is finally able to find Holmes two plays later for another first down. Parker picks up 12 yards in 2 carries, but the drive stalls out at the 23.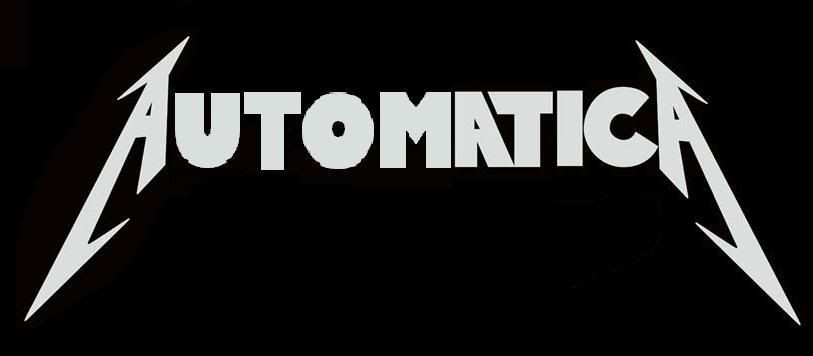 With runners at the corners, Reed blasts one to center field for a 3-run homer.
8-7
After Renegade, the Steelers defense looks poised for a 3-and-out, but Rivers hits LT on a screen pass that goes for 26 yards down the sideline. After another first down, the Chargers seem poised to take the lead back, but pressure by Woodley on 3rd down forces a bad pass intended for Gates, who had Troy all over him. Kaeding comes on and is too busy writing checks to the refs to kick, keeping the lead intact.

"You see Ben, we bet on the Chargers to beat the spread. That's why we can't let you score a touchdown."
The Steelers got the ball back and had one thing on their mind: more points. Parker and Spaeth went back and forth for a few plays, getting good yardage before Gary Russell got in on the act, converting another 3rd and 1. Holmes got called for a false start on 1st down, but another Parker-then-Spaeth combo picked up the necessary yardage and moved the chains. Stapleton got called for breathing before the play, setting us back again. Washington dropped a pass on first down and Parker only managed 2 yards on 2nd down, winding out the quarter.
Fourth Quarter
As karma would have it, Ben got sacked to start the 4th, forcing a punt.
San Diego looked ready to go 3-and-out after Willie Gay made a great stick on 2nd down, but Rivers converted, keeping the drive alive. Rivers continued to light things up, hitting Chambers for a first down then scrambling for another one to move the ball into Steelers territory. The ground game took over from there as LT picked up gains of 9 and 10 yards to get the ball inside the 25. Things were looking dim when Rivers hit Jackson on 3rd and 10 to get the ball down to the 6 and LT picked up 2 yards on 1st and goal. But veteran players make big plays when the time calls for it. Ike gets a great jump on a pass for Jackson, breaking it up. On 3rd down, Rivers lobs one for Gates in the corner…
Do yourself a favor. Just watch the video of the final drive. It's too good for words.
11-10
One last thing to remember about Zebras kiddies, they're very vengeful animals. If they don't get things the way they like, they'll do everything they can to try to get what they want.
Polamalu gets screwed out of a touchdown. Search for it on YouTube, everyone's calling that the game was fixed. Apparently Vegas made some $160 million because the Steelers didn't cover the spread. The refs even admitted it was the wrong call.
Players of the Game:
Offensive Game Ball: Jeff Reed
Hines probably deserves this one, especially for the huge catch he had to set up the winning field goal. But Reed did all the scoring and he came through in the clutch once again. Reed deserves to go to Hawai'i this year, and he just might get the chance if he keeps it up. I don't know if Hawai'i is ready for Jeff Reed though.

Defensive Game Ball: Troy Polamalu
So maybe Harrison deserved this more for his sack, INT and safety. But Polamalu played a great game shadowing Gates around the field, holding him to 2 catches for 10 yards and helping out in the run game. Troy had a great INT and a fumble recovery for a touchdown that the refs screwed him out of.
Honorable Mentions:
Willie Parker
Hines Ward
James Harrison
Brett Keisel
Matt Spaeth
Referees
I've watched a lot of games, but this was by far one of the worst officiating crews I've ever seen. I have no problem if you're going to call a game tight, that's fine. But if you're going to call it tight, you have to make calls against both teams. San Diego had a blank check out there tonight. 13-2 in penalties? 115-5 in penalty yards? No way that can legitimately happen. The Chargers were doing the same things the Steelers were, and weren't called for it. Simple as that. These guys should never be allowed back in the NFL.
Final Thoughts
A win is a win. Style points don't count in the NFL.
We still control our own destiny in the division and for the #2 seed, as the Jets have 3 conference losses
400+ yards of total offense and only 9 points?
We need to find a way to get the ball in the end zone
6 quarters without a touchdown
Ben remembered which color uniform we were wearing today
At least we have Cincy on the short week. Any other team might have given us trouble.
Worst officiating crew since Phil Luckett.
The NFL may have to put an asterisk in their record books next to "The Only 11-10 Game Ever*" *-but it should have been 18-10 as a touchdown at the end was wrongly called back.
The Steelers should get credit for two wins for this game because they beat the Chargers and the Zebras.
Over/Under on Steelers getting fined this week is 4 1/2.
As always, Mellancamp says it best: