There has been a lot of talk about some of the former Titans who recently left, with much of it focusing on the loss of leadership and experience. Seven of those veteran players have combined for 81 years of NFL experience, which is indeed a lot. There is not, however, that big a void.
Although those seven are gone, 12 players who will be 30 or older this season are now on the roster and have a combined 99 years in the league.
2009 Titans 30 or older who are no longer here

| | | |
| --- | --- | --- |
| Player | Age | Exp |
| Kevin Mawae | 39 | 16 |
| Craig Hentrich | 39 | 17 |
| Nick Harper | 35 | 9 |
| Jevon Kearse | 33 | 11 |
| Keith Bulluck | 33 | 10 |
| Alge Crumpler | 32 | 9 |
| Kyle Vanden Bosch | 31 | 9 |
These are the players who will be 30 or older this season, with my take on them. Ages listed are those that the players will be during the season.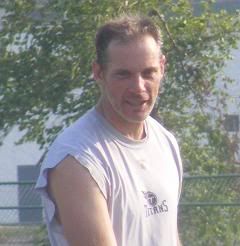 Kerry Collins, 39, 16 years experience
Whether it's as the starter or backing up a younger guy, every team needs a veteran quarterback. There has been no public indication the Titans want Collins to take a pay cut to remain, which tells me they view him as an insurance policy in case something happens to Vince.
Ken Amato, 33, 8
I'm not a big Amato fan, as you may have gathered — he's a little too erratic for my taste — but it looks like he won't have any competition in camp.
Rob Bironas, 32, 6
He's one of the better kickers in the league but I doubt if he's a guy you look to for leadership. 
David Thornton, 32, 9
As I wrote
here
, I hope DT will be healthy enough to start the first four games this year. Anything after that will be gravy.
Jamie Winborn, 31, 9
I'll be surprised if he's still on the roster after training camp. 
Ahmard Hall, 31, 5
The Big Sarge could have a serious challenge on his hands from UDFA rookie Willie Rose, who Howard Schnellenberger
compared
to former Houston Oiler first-round draft pick Alonzo Highsmith. 
Jason Babin, 30, 6
Babin gave the Eagles a nice situational pass rush last year and maybe he can do the same for the Titans. David Ball will be his main competition.
Donnie Nickey, 30, 8
Nickey is probably the only special teams guy who will provide any leadership but he'll have a tough row to hoe making the roster this year. Sixth-round draft pick SS Myron Rolle could be the man to replace him.
Tony Brown, 30, 6
I thought Touchdown Tony Brown was the Titans' best defender last season and he'll definitely provide the leadership on the d-line.
Chris Hope, 30, 9
Hope has provided the leadership in the secondary for the last four seasons and that should continue.
Chris Simms, 30, 8
I don't see any way Simms will still be wearing two-tone blue for the season opener against the Raiders, unless something happens to Vince or Collins.
Will Witherspoon, 30, 9
Perhaps the most serendipitous free agent acquisition the Titans have ever made, Witherspoon will assume some of Bulluck's leadership role as well as his position.
That's a good amount of leadership and experience on defense and special teams. Count on Vince and someone on the o-line, Michael Roos perhaps, to give you some more leadership on offense with Hall and the cupboard of leadership and experience, while not fully stocked, certainly isn't bare.