As rumors circulated Friday morning that former Green Bay Packers and Minnesota Vikings quarterback Brett Favre was contemplating coming out of retirement to be a contestant on the popular TV show Dancing With the Stars, the Favre camp quickly squashed them before a news-hungry media could run with them.
In a statement releasaed in the afternoon, the Favre camp had the following to say:
"It's more than flattering that even after filing retirement papers from the NFL, fans and media alike have such an interest in Brett Favre that they want to continue to watch him compete over various platforms, including tractor racing, hog-tossing, the 100K Croc Run, and the television show Dancing With the Stars, but unfortunately Favre has decided to file retirement papers for Dancing With the Stars, and will walk away from the competition he never knew if he really loved or not, because he was never on the show."
This news came as quite a blow to fans of Favre who don green and gold and purple and gold alike. Many were looking forward to watching Favre compete again, to see if he could somehow throw interceptions during a dancing competition. His involvement with Dancing With the Stars was short lived, however, as he wasn't even asked before deciding it was time for him to retire from the show.

"We're all shocked and HEART broken" said Bruno Tonioli, a current judge on the United States version of the show. "I was greatly looking forward to this gray haired deviant learning to shake his buttocks in front of us judges and sending me picture texts during practice, but phooey! Now I have to settle for oogling presenter Brooke Burke and her splendid breasts, if you're in to that sort of thing."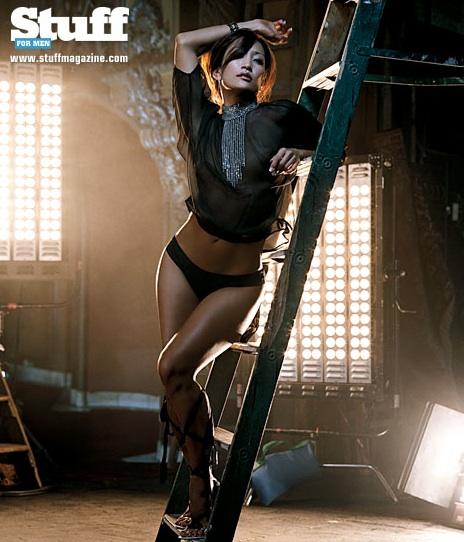 Carrie Ann Inaba, another judge on the show, shared similar sentiments. "I had no idea we were even looking at casting for the upcoming season, so when I heard today that Brett was in consideration, I kind of shrugged, thinking 'Whatever, he'll probably want to try to have sex with me. Better him than Lawrence Taylor trying to masturbate too close to me.' But before I could even wrap my brain around what was going to happen, he retired from the show. It's been a really stupid day, I'm sure you can guess."
Although media hasn't been able to reach Favre directly, PJD has learned from inside sources that Brett Favre is already considering a comeback if he is ever formally invited to participate on the show, but concerns about his healing from concussions and ankle stiffness will cause his decision to drag out until the last minute.