Happy Friday and even more importantly, Happy Vikings Gameday! Below is my insight and overall gut feelings as to what to expect and look for come tonight's game and this 2013 season. Again, this is purely based off of what I observed during my time at training camp and my instincts/gut feelings. Take it for what it's worth… although, keep in mind… I did predict Ponder to the Vikings. And we all know how well that has worked out thus far for us. None of these statements are truth or fact, but rather my bold ideas.

Jarius Wright is a Not-So-Secret Weapon:
Jarius Wright will have more than a "breakout season." I started taking notice of his ability late last year. Yes, he made some huge plays. Yes, he played less than half the season. But, I know there is something special there. Not Percy Harvin special, but different. All these articles you have seen recently about Wright "stepping up" as a leader of the Vikings' wide receiver group, are all a step behind me. I wouldn't be surprised if Wright leads our team in yards this season. If you're looking for Simpson or Patterson to be the down-the-field threat this season, try focusing your attention instead on 5 foot 10, Jarius Wright.
Matt Cassel Isn't Your Savior:
Throughout the offseason, you may have heard a few rumbles from the media and Vikings' fans that expect Matt Cassel to overtake Christian Ponder by the 4th week of the season. Rid yourself of those hopes now. Cassel is solid and a much more reliable back-up than Joe Webb, but he isn't in his prime anymore and he's nothing more than an older Christian Ponder. Yep, I said it.
Hello Bradley Randle:
During training camp, I obtained two autographs from Bradley Randle. First thing I learned: He's about my height. His personality could sway anyone to write a cheery opinion piece on him, but watching him at the scrimmage made me believe there is more substance than that. Randle has speed that you wouldn't expect and will be given plenty of opportunities to show it. With that said, there's a better chance of Toby not fumbling tonight than Randle making the 53 man roster. He'll be on the practice squad this year, but you'll remember, or at least learn his name after tonight. Oh and did I mention… DUDE CAN HIT:
Defensive Comradery:
After losing two of its defensive leaders this offseason, I was more unsettled than ever about the defensive backfield for this season. Our corner situation is still unsettled and may be all season, depending on who shows up in the preseason. However, one thing that an average fan wasn't awarded the opportunity to view, is the comradery of the defense this offseason. I can't recall a time when I saw so much encouragement, optimism, and playfulness from a defensive group. Jared Allen apparently has a whole new outlook on "teamwork," and the young guys appear, from an outsiders perspective, to be meshing as a group. I believe cutting some of the older talent has led to new ideals and a contemporary environment composed of a fresh, young core. I was afraid when we lost Antoine Winfield. I thought it was a huge mistake, and part of me still thinks it is. But, what if a core of a defense and how they play off one another becomes more important than the ability of one individual? That's what I forsee happening here and maybe you'll get a better look at that this evening.
Still Thin:
After prying through a week of practices, I've come to the conclusion that… our wide receiver group is thin. We added a big body in Cordarelle Patterson, but he has a special skill set. Jennings appears injury prone and has become hard to rely on as the go-to guy. When he is out there, he will be miles ahead of the rest of the wide receiver group. Stephen Burton is apparently going to have a "break out" year. I don't bite on that. Jerome Simpson is a treat. Not consistent. The Mankato brothers are young and aren't ready for a main time role. I've already mentioned my prediction of Jarius Wright. Something still feels like it's missing. This is the thinnest position on the team (yes more so than linebacker).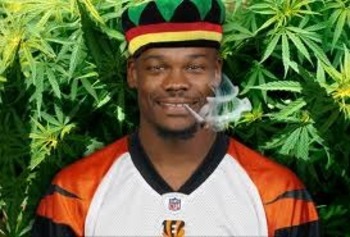 Watch for the Boot Legs… Again… and Again… and Again…
John Carlson will surely have a better year than last, especially when the bread and butter of the passing game appears to be bootleg corner passes to the tight ends. Rudolph will get his fix and you will see this play happen countless times.
The Next Harrison Smith?
Nope, I don't mean at safety. But, if we compare rookie years after this season is over, Xavier Rhodes will have just as of solid, possibly better rookie showing than Harrison Smith. That's not a knock on Smith, rather a huge compliment for Rhodes. Xavier isn't flashy; he's consistent. I don't think he plays tonight, but watch out when he does enter the lineup. There won't be a rookie transition needed.