Happy Thursday to you, Followers! Hope your week is going great!
Today, we continue our Epic mini-series known as "Three Questions."
In the event that you missed a previous installment in the series, you can find previous episodes, as well as future special guest stars in the space below:
June 14th: Brock Huard
June 21st: Bob Condotta
June 28th: Ted Miller
July 5th: Howie Stalwick
July 12th: Cindy Brunson
July 19th: Brian Floyd
July 26th: Bruce Feldman
Today, our special guest star is none other than ESPN.COM superstar blogger and sports journalist extraordinaire Ted Miller. To check out what Ted has to say in today's Q & A as well as the world's "Most Excellent" backstory…
..well, click on that jump. (read on)
++++
Followers, as we have re-hashed many 'O times on this here blog, Sean and I started this site on blogger.com prior to the 2004 WSU Cougar Football season. The reason? A bunch of us were on the verge of getting fired at work, due in part to our tendency to spend the entire day writing e-mails to each other about Cougar Football.
In any case, Sean knew of this new platform called a "Blog" and suggested that we start one as a way of being able to talk about the Cougs without the threat of having Igor (The IT man) get up in our grills.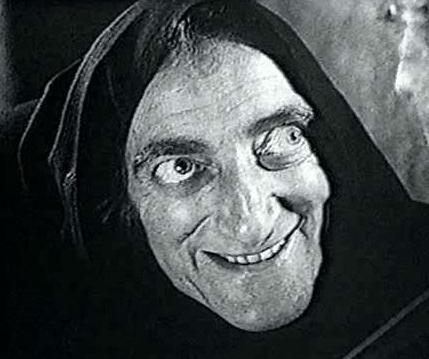 And so we started this thing called "blogging."
A few years later, we put up a Site Meter gadget on the blog. A few years after that, we realized that there were people out there—folks we would later learn to call "Readers"—who were looking at what we were doing. And, even though we weren't doing much (how times haven't changed!), it still felt pretty good to know that there was someone out there who knew we were there….
A few years later, Sean called me one day with some incredible news. Apparently, one of our favorite local sportswriters had a new job as Pac-10 blogger. But even more than that, that certain special sports writer had linked to our site on ESPN.COM!!!!!!
Of course, that man was none other than Ted Miller.
++++
A few weeks later, Ted started his now daily ritual of providing the masses with a healthy dose of "Pac-10/12 lunch links." And, not soon after that I got another call from Sean:
"You have got to go look at Site Meter RIGHT NOW," he said. "We have about 200 people on our site! We have about 200 people on our site!"
Sure enough, the numbers were off the charts, at least for us anyway. And when I checked the source of the referral, it turned out that Ted had given us our first real link! And the link was to this "Epic" post.
A few weeks later, our on-going quest for a bromance with Ted was in full force, replete with a two year running bet about whether the Cougs would be able to finish out of the Pac-10 Cellar.
++++
Since that time, Ted and I have pretty much become best friends. During the day, Ted writes informative and entertaining content for millions of educated readers; always combining first rate journalism and writing with razor sharp wit and, on occasion, off-the-wall humor.
And at night, Ted serves humanity as a proud father of two young children and is also a leading contender for Jan Brewer's inaugural Best Husband Arizona award.
So, there's that too.
And me? Well, I continue to spend most days stalking Ted and his brood, oftentimes masquerading as his Pool/Inn Keeper….
…And of course, I do all of that knowing that one day, Ted and I will convene at the 19th hole at some outpost in Nogales, where we will engage in a 36 hour bender that will make the bafoonery in the movie "Hangover" look like child's play…
++++
Anyhow, Victory Bell recently caught up with Ted from VB's "Airport" tele…
..and came away with this week's episode of "Three Questions."
Let's get on with it, shall we?
Victory Bell: Those of us who have been true-blue longtime fans of yours (e.g. the WSU Football Blog and Jim Moore) know that you were a marvelous Husky beat writer for years at the P-I. Of course, since that time, and notwithstanding the new great work provided by Kevin Gemmell, you have covered an unimaginable 10 or 12 "beats" at the same time. How do you manage game days when you are not on the road? That is, describe the Miller home office for us—do you have multiple televisions, computers, and/or radios at work simultaneously? Do you have to wear a (body) brace to protect yourself from clicker-induced Carpal Tunnel? How do you do it?????
Ted Miller: I've never been described as "marvelous" before…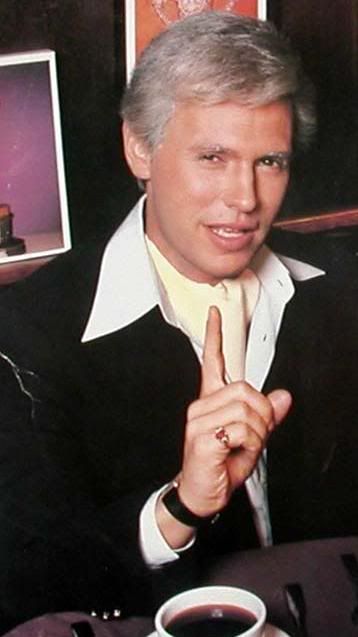 Awesome and god-like, yes, but not marvelous. So thanks!
Most weekends during the season, I attend a game, which makes keeping up with every team much more difficult, particularly during the nonconference part of the season when there could be 12 games versus just six during the conference season.
Inside a stadium press box, you don't get to watch as much of the other games as you would like.
That means I have to rely on news accounts, Twitter and other sources for game information in order to wrap up the weekend's happenings.
The couple weekends a year I spend at home — typically because there aren't any marquee games on the schedule — are long but easier. At home, basically I get up early, check the latest news, type up a final injury report, watch GameDay and then try to exercise or hang out with my family a bit.
At kickoff of the early games, I flip on the TV in my home office, sit in my reclining office chair that includes a rolling desk for my laptop, and start watching. Not many games overlap, so I rarely need more than a recall button, though I have watched games on my TV and computer simultaneously. There have been a few Saturdays when I've watched games from 9:30 am to midnight. And then written up reports and my Sunday recaps. So bedtime is sometimes around 2 am. When the games are good, the day goes quickly. When the games are lame, it can get pretty boring. Of course, it beats digging ditches. If you want to get fat, by the way, this job is for you!
Victory Bell: Throughout the past several years, you have led the way in reporting on the issues, dynamics, and happenings related to conference expansion. All else equal, to what extent do you think that a Pac-16 model was the best way to go for the conference in the long-term? And did you ever hear that contraction—meaning kicking schools like WSU out of the conference—was ever a part of the discussion?
Ted Miller: Kicking Washington State — or anyone else — out of the conference was never part of the discussion. Ever.
It would be nonsensical to do so and anyone saying otherwise is one of two things:
1. Ignorant;
2. A rival fan trying to score a tweak.
As far as the Pac-16, it was very close to happening from the Pac-? perspective, but I think Texas was always working the angles, manipulating the media coverage, etc. I know a lot of folks didn't like the idea of a Pac-16, in large part because it seemed so different. But it would have been a forward-thinking business move that would have made the conference the best and most powerful in the nation. Now, my thinking on this doesn't take into account the true mission of universities. That whole education first thing. When that part of my brain engages all of this, it winces.
But my job is college football. So I try to keep that part of my brain quiet.
Victory Bell: Because we have covered WSU Football for 52 weeks of the year for (gulp!) 9 seasons, we know how difficult it is to manufacture any material—let alone interesting stuff—for your readers. So, without mucking up some of stuff that you and KG have for the Pac12 blog, please fill in the blanks. "WSU will have a surprising season if _________." And without getting into wins and losses, "I would be surprised if WSU finishes higher than _________ in the Pac12 North."
Ted Miller: "WSU will have a surprising season if it can be AT LEAST AVERAGE ON DEFENSE."
And without getting into wins and losses, "I would be surprised if WSU finishes higher than 4TH in the Pac12 North."
Mike Leach is good for at least one extra win. I think if Wulff were still there, the Cougs would have a good shot at 6-6. So Leach makes 7-5 possible. I see Oregon & Stanford as solid Nos. 1 & 2. It would surprise me if the Cougs could jump both Washington and Cal into third. But it wouldn't surprise me if it jumped one or the other. I'm sure you guys would most like to pass over the Huskies, perhaps with a win on Nov. 23?
++++
So, there you have it. Another stirring rendition of "Three Questions."
A very, very heartfelt thanks to Ted Miller, who in case you can't tell, is one of the true reasons we've been able to keep this thing going as long as we have. You're the greatest, Ted.
Of course, you can catch Ted and his new partner Kevin Gemmell 7 days a week starting later this month on the ESPN Pac-12 blog by clicking right HERE. You can also follow Ted on Twitter like I do by clicking right HERE.
Hope you all have a fantastic pre-fourth of July weekend, knowing that Pac-12 media day will take place in less than a month! And that means FOOTBALL is getting oh-so-near.
All for now. Go Cougs!