Hello Cougar Nation and the Remaining Soldiers of the beleaguered Ball Hater army. Hope you all are having a great week.
Well, as the rest of the fellas gear up for their actual participation in Spokane Week, yours truly is holed up at the crib back in the Empire State waiting for Spring Semester to end and the Fall Semester to start.
But before we can get to the magic of Fall, we have a few notes to attend to. For that and a whole lot less, read on.
+++++
Nation, I don't know about you all, but count me in as a guy that loves a good scandal. And while today's breaking news about Marijuana use at the University of Oregon isn't ground shaking, it certainly makes for an interesting read.
My favorite quotes from the article? Well, check out this doozy from former Quack RB Ruben Droughns:
"It's the weed capital of the world. Long dreads. Girls with hairy armpits. Where there's hippies, there's weed."
Seriously, can you think of a better selling point to parents? "Son, if you come to the University of Oregon, you'll not only get the coolest locker-rooms and uniforms, but we'll supplement that with some sweet bud as well as a healthy dose of zits, tits, and armpits."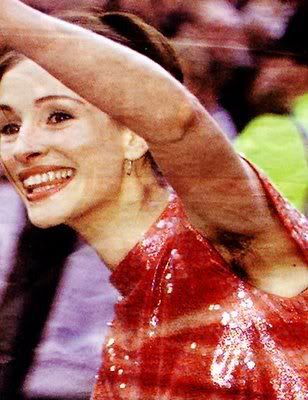 Solid.
+++++
Looking for an internet site that meshes good humor with solid sports analysis? Then check out this site. And if you don't like that one, check out this one.
I found this latter interweb location, the Sports Pickle, last week. And let me tell you, for the most part, I think it's pretty funny. This particular piece on Sex and Baseball yielded a few grins from yours truly this morning. Check it out.
+++++
And finally, to a bit of Cougar "News."
First, former WSU OL David Gonzalez has received a bit of ink lately based on his invites to several NFL teams, including Tampa Bay and Seattle. While there is no word about his potential draft status, my sources tell me that DG is on the radar to be taken in the Draft's later rounds. Meaning: There is a distinct possibility that a WSU player could be in the running for Mr. Irrelevant this year. What a fitting end to the Wulff era that would be!
And finally, finally:
How about the recent battle royale that is going on between Mike Leach and Marquess Wilson. Not only did Leach call out his star following yesterday's practice, but there is good word from Pullman that Wilson has spent some time playing with a string that isn't labeled #1. Don't know about you all, but when your #1 talent is facing motivation issues at the start of his first spring camp with a new coaching staff, well, that doesn't bode well for his relationship moving forward. At the very least, it will be interesting to see how he does lined up against Horton this weekend, and whether or not Marquess continues to get jammed in press coverage.
Alright, that's it for today. Sutra will be back tomorrow with a few more cents to add to this array of non….sense.
All for now. Go Cougs.