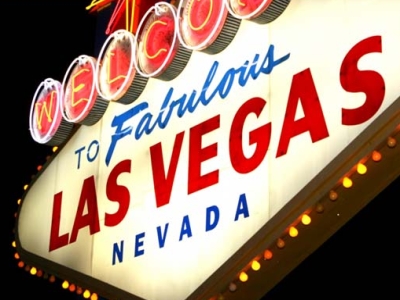 Happy Tuesday Cougar Fans!
Not to gloat or anything, but today is my Thursday. I will be headed down to Arizona soon, with a large contingent of fellow Cougs, to watch our boys do battle with the Sun Devils.
That, and to play some golf.
Last week, I returned late to provide you some insight on what I thought of the lines Vegas had come up with. I had a better week than normal, and aside from the UW line, the only one I picked that didn't cover was Idaho -23.5 against New Mexico State. The Vandals were up by 30 late in the 4th Quarter, and a late TD allowed the Aggies to cover by 1/2 point; but then again, that's all you need to cover by. I was watching football with a former WSU Linebacker (who played from 2002-2006) when we got on the subject of former coaches and assistant coaches. I asked who he has heard from and who are succeeding and failing in their careers post Wazzu. When the Vandals missed hitting the spread by the aforementioned 1/2 point, my friend Grimmace who had that as the third and final game needed to hit a parlay, turned to the former LB and said "Call Akey and tell him I am pissed they didn't cover."
It was funnier in person, I swear…
Anyways, today I have returned to my regular time slot, so enjoy.
Before we take a look at some lines, here are a few thoughts on the Cougs, from Hank Waddles who runs
http://www.gomightycard.com.&nbsp
; Hank
answered some questions
here last week about the Cards, and I
did the same
for the Cougs on his site. Here are some of his thoughts on our team looks now that the dust has settled.
Well, Lucas, one thing's for sure — you know your Cougs. Jeff Tuel made a few bad decisions, but it certainly looks like he'll be one of the best quarterbacks in the conference next year. It would be easy to criticize him by noting that Andrew Luck and Matt Barkley are also sophomores, but seem to be more advanced, but that wouldn't be fair. Luck, for example, was able to develop last year while handing the ball to a Heisman Trophy candidate, and both last year and this he's been operating behind the best offensive line in the conference. Without those advantages, Tuel's path has been a bit more difficult, but he he'll get there, no question.

You also mentioned two receivers — Jared Karstetter and Marquess Wilson. Holy smokes. Karstetter's size is a huge advantage, especially in the red zone. And what can be said about Wilson? This kid is really only a freshman? Lots of receivers have enjoyed their afternoons against the Stanford secondary, but few have made them look so silly. With these two weapons and the developing Tuel, I expect that this offense will scare people to death next year.
All of that's nice, but what impressed me the most about the Cougars is that they kept fighting. There were several points in the game where a last-place team would've simply given up, but the Cougs just kept coming. I'm not sure how Paul Wulff has instilled that fighting spirit, but I'm sure it will pay dividends down the road. I'm sure this team will knock off a Pac-10 opponent this year — I'm just glad it wasn't the Cardinal!
Thanks for your opinion Hank!
This week we aren't going to do bets, but just take a look at the action I would consider if I were a betting man (wink, wink)…
Lines I Like
Boise State -38 vs Louisiana Tech: By my count, the Broncos have only failed to cover one spread this season, and that was three weeks ago at San Jose State. Coming off the Bye Week, look for Kellen Moore & Co. to absolutely dominate this game from start to finish.
Oklahoma State at Kansas State Over 68: Last week I told you to jump all over Okie St/Nebraska Over 60, because Oklahoma State games were high scoring affairs. Week Eight was no different, as the Pokes and Huskers combined for 92 points! Kansas State can score against mediocre defenses, as evidenced by their drubbing of the Jayhawks two weeks ago.
Wazzu +20.5 at Arizona State: Man the betting public is stupid. There is a reason Las Vegas still has spread this high against our Cougs, and it's definitely not because Las Vegas isn't paying attention to us. They most certainly are.
The spreads are high because the betting public isn't taking the Cougs, so why would Las Vegas change their method? There is no way the Cougs lose by 21 this weekend. Coming off four consecutive games in which we've covered, against top notch competition, I would be absolutely shocked if we didn't make it happen in Tempe.
Lines I Don't Like
Tulsa +8 at Notre Dame: At least I am assuming this game will be played in South Bend. Do you really think the mighty Fighting Irish would travel to Tulsa? Do you know what Tulsa spells backwards? Ok, bad joke. Last week the Irish were routed by Navy. Meanwhile the Golden Hurricanes are putting up nearly 40 points per contest, against lesser talent than Notre Dame. Anyways, this baby is a toss-up. If I had to choose one, I'd take a slu…Tulsa!
Texas Tech +7 at Texas A&M: The Aggies sit at 4-3, but are very much a fraudulet 4-3. Wins against Florida International, Kansas, Louisiana Tech, and Stephen F. Austin, do not fool me. Meanwhile the Red Raiders also sit at 4-3, but have victories over Baylor, SMU and a mediocre Colorado squad. No way is Home Field Advantage at Kyle Stadium an issue here. Red Raiders cover this bad boy, and should win straight up!
Stanford -7.5 at Washington: So which team is the most up and down in the Pac 10, ASU or UW? Every other week the Huskies look good, same can be said for the Sun Devils. This interesting tidbit doesn't bode well for Stanford. Either way, I have a hard time taking UW and the points after they couldn't cover the same amount last week at Arizona.
Yet another NFL betting tip is to play '5 million Dollar Touchdown' at an online casino like MobileCasino.mobi. This is one of the best football themed video slots that we have come across and one on which you can win a staggering amount of money. You need to get lucky to do so, but if you are willing to make the top bet of $200 a spin then you will be in with a chance of doing so. If that is a little heavy for you, you can still enjoy this slot for a little as $0.01 a spin; but if you are serious about betting go big and take a punt on winning a life changing amount of money.
That's all for today. Check back tomorrow for Longball's in-person recap of the Paul Wulff Radio Show!