With a little over 2 hours until the Steelers face off with the Redskins, I have to admit that this game is the last thing on my mind right now. Tomorrow might be the biggest day of our lives. With the nation's current financial situation, tomorrow's election might very well be the most important election since 1932.
With that being said, it is fitting that the Steelers play tonight in Washington.
Pennsylvania is a swing state. You can bet there will be a blitz of political ads on tonight.
If you don't have cable, the game is on WTAE in the Pittsburgh area.
If you're not in the Pittsburgh area, go to a sports bar.
Redskins rundown:
Clinton Portis is a leading candidate for league MVP right now. Jason Campbell is playing out of his mind. Antwaan Randle El is a weapon. Santana Moss is dangerous. Their defense is good. This is going to be another good game.
For those of you who might remember, I picked the Redskins as my NFC Super Bowl team before the season started.
This is a dangerous team. But we have some things going for us as well.
Clinton Portis is good, but look at the other runningbacks we've contained this year:
– Brandon Jacobs
– Jamal Lewis
– Willis MaGahee
– Fred Taylor/MJD
If Washington is going to beat us, they're going to do it through the air. With Ryan Clark out, this presents a bit of a problem for our secondary. We're going to have to create some turnovers against a team that doesn't turn the ball over much.
On defense, Washington probably has the best safety tandem in the league. This is a very good team that is going to be tough to beat.
We get Willie Parker back, but hopefully Mewelde will still get a few touches to provide some balance.
He hasn't failed us yet in enemy territory, so we're calling on the King to lead us into battle.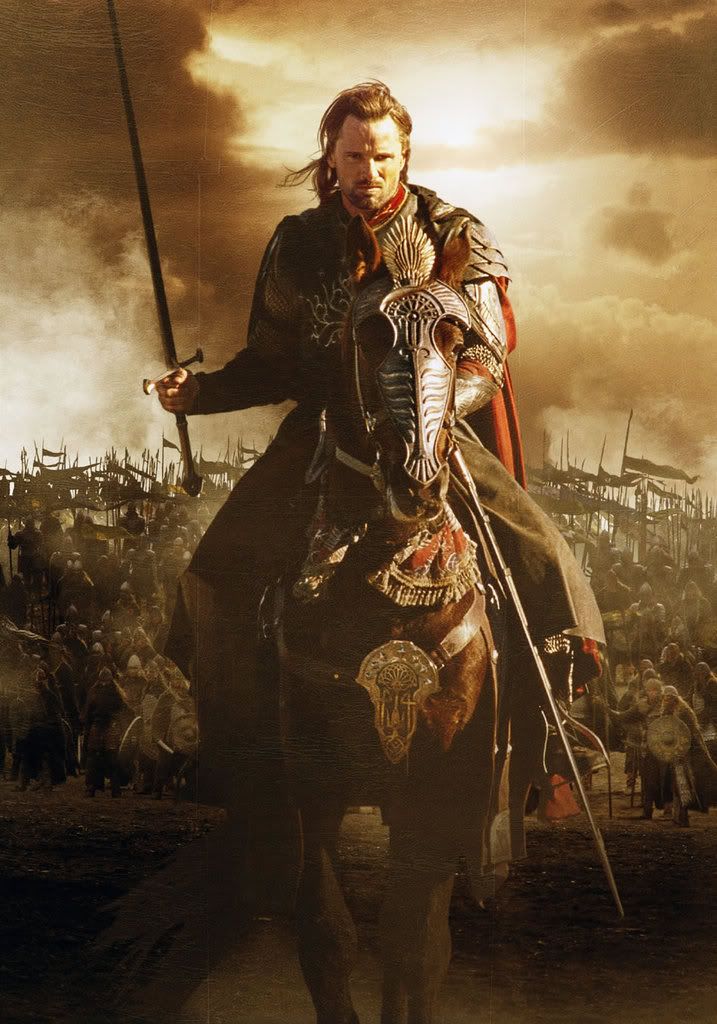 Don't doubt the King of Gondor. He's 2-0.