Yesterday was the most pointless day of class I've had in college, but between my four naps and day-dreaming of having classes with these girls I came up with some of the best links around the web for this random Tuesday morning. [via Thunder Treats]
Big news for the Big Ten: according to reports (and some student athlete Twitter profiles), the Pittsburgh Panthers may become the Big Ten's 12th team. However, I do take issue with Ben Maller's statement that Pitt is "an east coast presence" for the Big Ten. Apparently the dude doesn't own a map, because Pitt is definitely closer to the honky Midwest than any sort of coastline.
Former Lions offensive coordinator and general crazymotherfucker4lyfe Mike Martz is set to become the offensive coordinator of the Chicago Bears. Despite his struggles in the D, Martz is/was generally recognized as a quarterback guru across the NFL. He was the OC in St. Louis when Kurt Warner stopped bagging groceries to win a Super Bowl and it's kind of scary to think about what he's capable of with a talent like Jay Cutler to work with.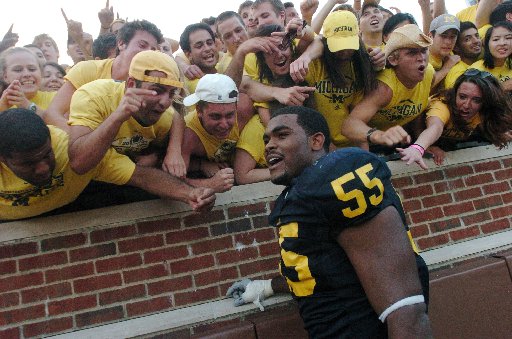 "It's great, isn't it?
It's called goaltending
," coach Mike Babcock said. "He battled and gave us a chance."
According to Pittsburgh Sports and Mini Ponies, "there's going to be a random pirate in the newest baseball video games." For some reason I was expecting this guy, but the real story is probably more interesting.
Rob's Highlight of the Day
Today's highlight is a bit of a weird one. Stefano Okaka scores a sweet no-look goal with his heel, but the real highlight is the announcer who perfectly imitates a chihuahua for about 15 seconds after Okaka's game-winner. [via Dirty Tackle]