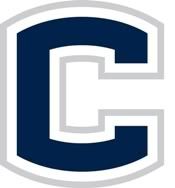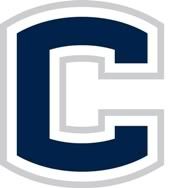 STORRS, Conn. – The University of Connecticut football team will play an exciting six-game home schedule, highlighted by the top three finishers in last year's BIG EAST Conference standings, as the 2010 Husky schedule was announced on Wednesday.
UConn will play host to one Thursday night and one Friday night game in 2010 with the other four games on Saturdays. The six-game home schedule includes contests against BIG EAST opponents Cincinnati, Pittsburgh and West Virginia – who finished 1-2-3 in the 2009 conference standings.
The 2010 UConn football schedule currently has four national television appearances on it with broadcast plans for the other eight games to be announced at a later date.
UConn's BIG EAST schedule will begin on Friday, Oct. 8 when it travels to Rutgers for a 7:30 p.m. game, which will be nationally televised by ESPN. Following an off week, UConn plays at Louisville on Saturday, Oct 23.
The BIG EAST Conference home opener at Rentschler Field is Friday, Oct. 29 against West Virginia, which will begin at 8:00 p.m. and televised nationally by ESPN2. UConn then plays at home against Pittsburgh on Thursday, Nov. 11, at 7:30 p.m. on ESPN.
UConn travels to Syracuse on Saturday, Nov. 20 and plays its final home game of the year against Cincinnati on Saturday, Nov. 27. The regular season will come to a close on "Championship Saturday" (Dec. 4) at USF in a game that will be televised by ABC, ESPN or ESPN2.
The Huskies open the 2010 campaign when they travel to Michigan for a Saturday, Sept. 4 contest. The game will be played at historic Michigan Stadium and will be the first in the newly-renovated facility.
"We are looking forward to the upcoming 2010 season," says Director of Athletics Jeffrey Hathaway. "Our home schedule at Rentschler Field features a great mix of exciting matchups. The number of national television appearances is a testament to the continued growth of our program and the quality of our football student-athletes. In addition, the season opener at Michigan will provide our supporters with another opportunity to see the Huskies play in one of the nation's storied football settings. We encourage our loyal fans to order their season ticket now and help us maintain our great home field advantage at Rentschler Field."
The eighth season at Rentschler Field begins on Saturday, Sept. 11 when the Huskies entertain Texas Southern. UConn takes on Temple of the Mid-American Conference the following week on Saturday, Sept. 18, at Lincoln Financial Field (home of the NFL's Philadelphia Eagles). The Huskies round out their non-conference schedule with a pair of home games against Buffalo of the MAC on Saturday, Sept. 25 and Vanderbilt of the Southeastern Conference on Saturday, Oct. 2. The Vanderbilt game will serve as the UConn Homecoming.
Season tickets for the 2010 home season are now on sale. For more information, visit UConnHuskies.com or call 1-877-AT-UCONN .
2010 UConn Football Schedule

Day

Date

Opponent

TV/Result

Time/Record

Sat.

Sept.4

at Michigan

TBA

TBA

Sat.

Sept.11

TEXAS SOUTHERN

TBA

TBA

Sat.

Sept.18

at Temple

TBA

TBA

Sat.

Sept.25

BUFFALO

TBA

TBA

Sat.

Oct.2

VANDERBILT (HC)

TBA

TBA

Fri.

Oct.8

at Rutgers*

ESPN

7:30 p.m.

Sat.

Oct.23

at Louisville*

TBA

TBA

Fri.

Oct.29

WEST VIRGINIA*

ESPN2

8:00 p.m.

Thur.

Nov.11

PITTSBURGH*

ESPN

7:30 p.m.

Sat.

Nov.20

at Syracuse*

TBA

TBA

Sat.

Nov.27

CINCINNATI*

TBA

TBA

Sat.

Dec.4

at USF*

ABC,ESPN or ESPN2

TBA

* – BIG EAST Conference game HC – Homecoming