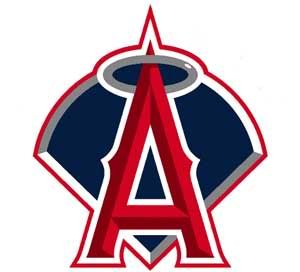 VS.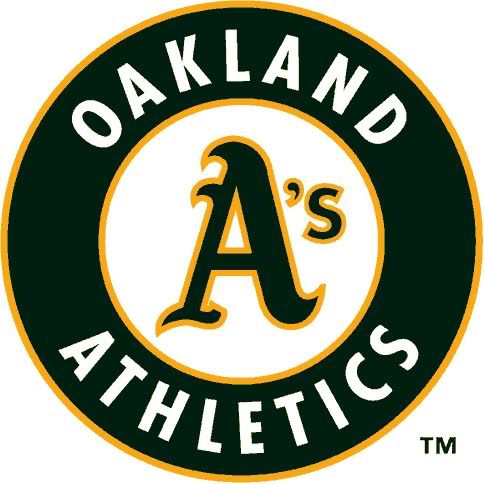 Counting down to the Angels' series against the Athletics in which the Angels look to finish the first half on a strong note.

Los Angeles Angels of Anaheim (46-42) @ Oakland Athletics (41-45)

Game 1 Starters: LAA – Joel Pineiro (9-6, 3.96 ERA)  OAK – Vin Mazzaro (4-2, 3.81 ERA)
Game 1 Info: 7:05 PM PT TV-Fox Sports West; Radio-ESPN Radio, KLAA 830 AM, KWKW 1330 AM
Game 2 Starters: LAA – Scott Kazmir (7-8, 5.98 ERA)  OAK – Ben Sheets (3-8, 4.89 ERA)
Game 2 Info: 6:05 PM PT TV-Fox Sports West; Radio-ESPN Radio, KLAA 830 AM, KWKW 1330 AM
Game 3 Starters: LAA – Jered Weaver (8-4, 2.97 ERA)  OAK – Trevor Cahill (8-3, 3.17 ERA)
Game 3 Info: 1:05 PM PT TV-KCOP; Radio-ESPN Radio, KLAA 830 AM, KWKW 1330 AM
5. It looks like the Angels caught a little bit of luck for this series.  The controversial subway killing case that has polarized the city was decided last night and while there was some unrest, the ugly portion of the protests appears to be over with, meaning the Angels won't have to play these three games where bulletproof vests and riot helmets.  So at least they have that going for them.
4. Be sure to tune in for Saturday's game if you are a Scott Kazmir fan because I am pretty sure that it is going to be the last you are going to see of him in the Angel rotation for awhile.  Just watch Mike Scioscia's face when Kazmir is pitching and you can just see the frustration simmering underneath his normally calm veneer.  If Kazmir is anything less than very good tonight, Sosh is going to have to do something drastic with Kaz because letting him try to pitch through his issues just isn't working and a third closed door meeting isn't an option.  On the bright side, the Angels could finally have a lefty arm in the bullpen this time next week.
3. I'm not done with Kazmir just yet.  Does anyone else see the wide range of comparisons for these projected starting pitching match-ups?  First you get Pineiro and Mazzaro, two guys who aren't flashy but have been pleasant surprises for their teams.  Then there is Kazmir vs. Sheets, two guys who had ace potential going into the season but have wound up being bitter disappointments and those two busts are followed by Jered Weaver and Trevor Cahill, two All-Stars this season.
2. OK, Abreu and Matsui, time to step up.  Scioscia gave you your little "mental day off" yesterday, so you two AARP candidates better be ready to go for this series and actually produce for a change.  If you won't do it for the sake of your own personal pride, do it for Torii Hunter's back since I think it is about to go out since he has been trying to carry this team all by himself the last two weeks.
1. Losing six of seven games probably isn't the way the Angels planned on entering the All-Star break, so they really need to make the most of this series.  Seeing how the Rangers are playing the lowly Orioles right now, the Angels are probably going to need a sweep this weekend to be certain of staying within striking distance of the Rangers and just to have some confidence over the break from finishing strong.