They were left for dead weeks ago, but somehow the Angels just keep hanging around on the fringes of contendership.  Despite their up and down ways, the Halos are seven games out in the AL West, a number that certainly doesn't bode well for them, yet is also small enough that it seems like to could be overcome.  And now with the Rangers reeling from injuries and having dropped four games in a row, the question must be asked, again (because I know I asked it a few weeks ago), can the Angels do the unthinkable and overtake Texas for the division crown?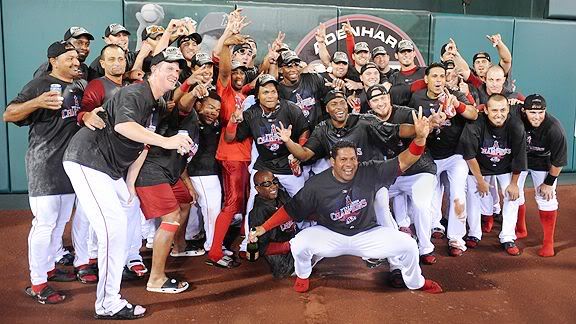 You Make the Call! Do you still think the Angels have a chance at winning the division again?
A) No.  Don't be stupid.  This current Angel roster just isn't that good.  Even if Texas suffered a historic flame out, the Halos still don't have what it takes to get the job done.  Bring on 2011 already.
B) Maybe.  Never say never.  Seven games isn't that big of a margin if you think about it, especially when you consider that the Angels and Rangers still have seven games left against each other.  It is unlikely that the Halos pull it off, but it isn't out of the realm of possibility.
C) Hell yes, they do.  Texas collapses every single summer.  That's just science.  It took them a little longer this year, but don't worry, Mike Scioscia will guide the boys to the post-season yet again.
SECRET OPTION D) According to computer simulations, the Angels have a 4.5% chance of winning the division; so, yes, technically speaking, they still have a chance.  The nerds have spoken.