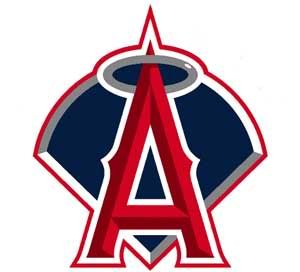 VS.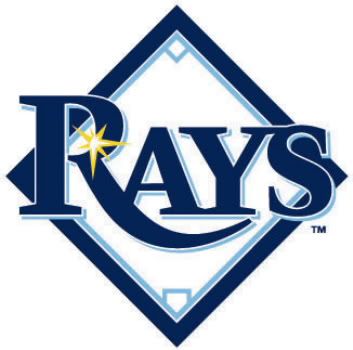 Counting down to the Angels' series against the Rays in which we realize there is always a silver lining.

Los Angeles Angels of Anaheim (71-75) @ Tampa Bay Rays (88-57)
Game 1 Starters: LAA – Dan Haren (10-12, 4.09 ERA)  TB – Wade Davis (12-9, 4.24 ERA)
Game 1 Info: 4:05 PM PT TV-Fox Sports West; Radio-ESPN Radio, KLAA 830 AM, KWKW 1330 AM
Game 2 Starters: LAA – Joel Pineiro (10-7, 4.18 ERA)  TB – David Price (17-6, 2.75 ERA)
Game 2 Info: 4:10 PM PT TV-Fox Sports West; Radio-ESPN Radio, KLAA 830 AM, KWKW 1330 AM
Game 3 Starters: LAA – Scott Kazmir (8-14, 5.99 ERA)  TB – Jeff Niemann (10-6, 4.32 ERA)
Game 3 Info: 4:10 PM PT TV-KCOP; Radio-ESPN Radio, KLAA 830 AM, KWKW 1330 AM
5. This is the last series in Optimism Week, so let's make it count.  On the surface, this seems like a bad series for the Angels as they have to go on the road to play the best team in baseball.  That could end badly for them, but the optimistic side of me sees a great silver lining in this dark cloud.  You see, this is really a win-win situation for the Halos.  If they win the series, then they have to feel pretty good about themselves for besting the top team in baseball in their own stadium.  But if they lose the series, then they are at least losing for a good cause.  Not only are they helping out their old buddy Joe Maddon, but they are doing their part to prevent the New York Yankees from having homefield advantage in the playoffs.  What's to dislike about that?
4. Another bad situation for the Angels is the apparent injury to Erick Aybar.  As of this writing, Aybar has yet to hear back on his MRI and possible season-ending sports hernia.  If that ends up being the case, that means Brandon Wood is the new everyday shortstop for the Angels and, honestly (seriously, this isn't me being facetious), I couldn't be happier.  Unlike when he was handed the third base job to start the year, there is absolutely no pressure on Wood to perform now.  If he sucks, then he sucks; no surprise here.  But if he can actually finally find a comfort zone and have even a little bit of success these next few weeks, then maybe, just maybe, he won't end up being a lost cause after all.
3. We got Hank Conger's first career start last series, but whither Mark Trumbo?  My prediction, this is the series for Trumbo, most likely against lefty David Price, which hardly seems fair to Trumbo, but hey, its a start.
2. Welcome back, Joel Pineiro!  It is too late for Pineiro to do anything to change the Angels' fortunes, but his mere presence alone serves as a reminder of the strong rotation the Halos have built for themselves.  Why is this important?  Because if the Angels are going to get back to the post-season in 2011, it will be done so on the back of the starting pitching and Pineiro, though not flashy, is a going to be a big part of that as a steady, inning-eating force for the back of the rotation.
1. Did you really think I was going to go this whole post without mentioning Carl Crawford?  Surely, you jest.  The biggest and brightest silver lining in this series is getting one final look at Crawford, and thus one more in-season sales pitch from his BFF Torii Hunter.  Only this time, instead of Crawford seeing an Angel team desperately clinging to their divisional title hopes, he gets to see an Angel team and all their shiny young talent on display.  Let's not forget that Crawford has spent his whole career on a team that has built from within, and not via free agency, so he may not be comfortable joining the mercenary-full Yankees when he can get almost as much money from the Angels who prefer to cultivate their own talent and complement it via free agency, rather than the other way around.