With just under two months before games get underway, we've finally got the 2010-11 schedules for the UConn Huskies men's and women's basketball teams.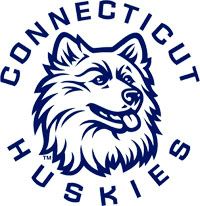 Word on the street is that the schedules were late to be released because of LeBron James' decision to go to Miami. Yes, LeBron made us wait this long for the UConn men's and women's basketball schedules.
The two big names on the UConn men's schedule are the Texas Longhorns and Tennessee Volunteers. Of course we already knew this. What we didn't know was where they would play Tennessee and we know now that they will play at the XL Center in Hartford, CT.
The men's basketball team will also play up to 16 games on national television and while the rest of the games that don't have national television rights haven't been announced, we do know they will be on SNY here in Connecticut. 15 of those 16 games are on the ESPN family of networks while the other is on CBS.
The UConn men will play eight games at Gampel Pavilion on campus in Storrs and 11 games at the XL Center in Hartford, CT including the two exhibitions against AIC and Bridgeport.
Over the past month or so, we've seen the local media piece together the UConn women's schedule from the opposing teams so what we see on the schedule doesn't come as a surprise.
Including exhibitions, the UConn women will play six games at the XL Center and 11 games at Gampel Pavilion.
The full schedules for both teams can be found at the links below:
2010-11 UConn men's basketball schedule