It is that time of year again when the Minnesota Vikings find themselves on a bye week. Unlike last season when the bye week came at the mid way point, allowing players to rest and prepare for the stretch run, the 2010 bye week comes way too early … something I'm sure you're familiar with. Every Vikings bye week is approached with trepidation, however. Will there be more scandal, double penetration, sex boating, or cock texting? There's only one way to find out. Welcome to PJD's 2010 Bye Week Check In, where we transcribe off-the-record interviews with several Vikings players to see what they have been up to with their time off. Up first, everyone's favorite proponent for a healthy prostate, Brian Robison:
"This year, I decided to treat the wife and our dogs to a relaxing bye week by heading up to the North Shore, and also decided to take this time to really make sure my prostate was nice and healthy. Fans don't realize this, but with the stress of working out, practice, and long nights in the film room, there's not a lot of time to have sex or masturbate without someone else in the shower, so athletes tend to endanger their prostate during the season. That's why these sexually active bye weeks can really recharge a player's batteries.
"So we decided to head out of town on Tuesday, taking our time on the highway so I could receive plenty of road head along the way. We spent some quality time in Duluth, walking the streets by the piers, taking photos in front of this amazing lift bridge, and then trying a little anal play out on the point away from prying eyes. Recharged, we got back in the car and made our way towards Blue Fin Bay while she drove and I jerked off while watching her touch her boobs, and then we set up camp that evening in a wonderful cabin. Naturally we had to break it in, so I made sure to have her give me a nice handy in front of the fire place, into Lake Superior, and on the lodges front door knob. You know, to mark the territory for both the hotel staff and my dogs, so they all know who's boss.
"We have lots of plans while up here. We're looking to visit Superior National Forest and maybe do it on an old Indian tree, and then take a boat out onto Lake Superior's deepest point and see if my recharged prostate can shoot a skeet all the way to the shore line. We've got an over/under on five football field length, and I'm feeling pretty good about it. Before we leave, we plan on having some old fashioned, missionary style, consensual sex under the covers while the dogs watch from the corner panting, but that's just to keep it respectable before we leave. It keeps my prostate healthy and lets her know I love her, you know? It'll be a really great bye week."
———-
Percy Harvin:
"Oh, yes sir, I'm really looking forward to the bye week as, uh, it allows me a great opportunity to rest up and maybe heal my hip. I know that, uh, playing football may have been a main cause of re-aggravating it and Coach told me to try and, uh, take it light during this nice off week. He said to, uh, stay off the hip, relax, enjoy some video games, maybe see a movie, catch up on some of my, uh, reading, and chat with some old friends. But, uh, I do kind of have some other plans which involved SMOKING SOME OF THAT FUCKING KIND BUD WITH MY WHITEY JD BOOTY WHO I AIN'T SEEN IN A COCK MELTING MINUTE BEFORE WE HEAD DOWN TO GAINESVILLE TO FIND SOME O' DEM 19 YEAR OLD BIDDIES AND PUT DICKS IN HOLES THEY DINT E'EN KNOW THEY HAD AS WE PUT OUR BLUNT ASHES OUT IN THEIR FUCKING HAIR FUCK.
"I know all of that, uh, thrusting my endanger my hip, but I told Coach it's really in the interest of my method of relaxing. He understood and, uh, said, 'Hey Perc, you gotta do what you gotta do' and I told him, uh, OK, thanks coach. Hopefully that gets me ready for the rest of the season."
———-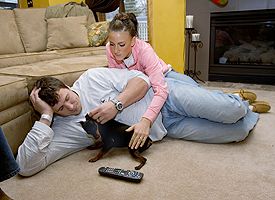 Chad Greenway:
"Oh man, MY bye week?! I get so excited for my bye week. It's like a mini-vacation in the middle of a work week! I have SO many things planned for my time off, I'm not even sure if I'm going to be able to get to them all. The wife and I are going to take a night to go camping (I don't even care where!) so that I can spend AT LEAST one more night under the stars and pretend like I know what all the constellations are even though I totally don't! We've also got an evening planned to watch Where the Wild Things Are because with my busy schedule I never got to view it in theaters, and obviously it was my favorite book as a young white child! Super stoked about that one. We're also going to go shopping for a Vespa Scooter, so that I can take it with me to training camp next year instead of a bike! I just love hopping on one of those things and zooming around with the wind in your hair. It makes you feel so free! And white.
"I'm also going to try my ABSOLUTE hardest to learn a new language this bye week. Maybe French, the language of looooove … or Chinese! Ching-chong-wah amirite?! If I do that I'll be able to hit on little Asian girls when my lady is at home and I'm on the road somewhere! Probably only in Seattle though, right? Oh well. I'll make sure to capture all of these great moments in my 2010 moleskin notebook for the fans, too. It's where I keep all of my personal thoughts and re-cap my wonderful white experiences. I can't wait to tell you all about it later!"
———-
Finally, Coach Childress himself:
"Well, as I always say, the bye week is one that is both for the players and the coaches. The players obviously need to rest their bones after they've been running around beating each other up for a bit. The coaches need to get a bit of a cerebral rest after we've been scheming and game planning throughout the pre-season and regular season now. Clearly, I need the most rest out of all of our coaches, as I have to balance and manage a variety of personnel.
"What I usually like to do is head on home after the early week wrap up with the players and media, and just take an evening to not worry about tomorrow. After a nice dinner of grilled chicken and broccoli, I'll usually put on my home slacks and a short sleeve shirt, slip on my polar bear moccasins, and then sit in front of the fire place and read the latest National Geographic with a vintage glass of sherry. It really goes a long way towards relaxing me and helping me de-stress after a turbulent season in 2010.
"Once I've calmed enough, Mrs. Childress and I will fold our magazines up, turn off our televisions, unplug our phones, and then head into the basement where we engage in a wonderful little evening of bondage and sodomy where she gathers her library of deviant materials including a horse saddle, a battle axe, three buckets of paint (all primary colors), an old gym sock, hot pink duct tape, our specially made CD playlist which includes Phil Collins, Barry Manilow, Hall and Oates, Peter Gabriel, and The Ting Tings, a sex swing, an emptied snapping turtle shell, a plastic tarp, a finely crafted horse dildo, and a little binding of jasmine to set the proper scent in the air. It's quite a romantic night, and when I awake in the morning in a blur and with a sore anus, I remember why I like to be at the practice facility most of the time."
*In case you're retarded, no, these aren't actual interviews with these Vikings players.