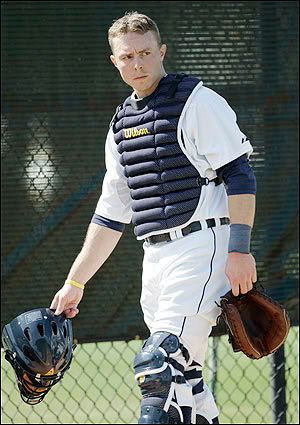 The Detroit Tigers career leader in McDonalds player of the games, strikeouts, and arm tattoos is back with the Tigers for two more years. The new contract also has a team option for 2013. In 2010, Inge hit .247, 13 dongballs and hit in 70 ribeyes while also missing significant time with a broken hand. Many seemed worried going in to 2010 that Inge's surgically repaired knees might cause him to lose some of the athleticism that has been his trademark in past years…and some would argue that he did lose that step and some power at the plate.
Hey, I hope like hell that I am wrong here, but this signing doesn't do much for me. A 3B in his mid 30's with extremely limited offensive talent (compared to others at his position) is going to be a hard sell for me, no matter how high he wears his socks. A guy who strikes out a quarter of the time and hits .237 in his career while averaging 17 HR's from 3B just is tough to get excited about. It's true Inge is a plus defender, but, there is a valid reason that Inge does not win gold gloves; he tends to struggle on the routine and make the extraordinary plays.
Oh well, 160 days until opening day.