A good friend of mine is at the Redskins-Buccaneers game right now. This is not him.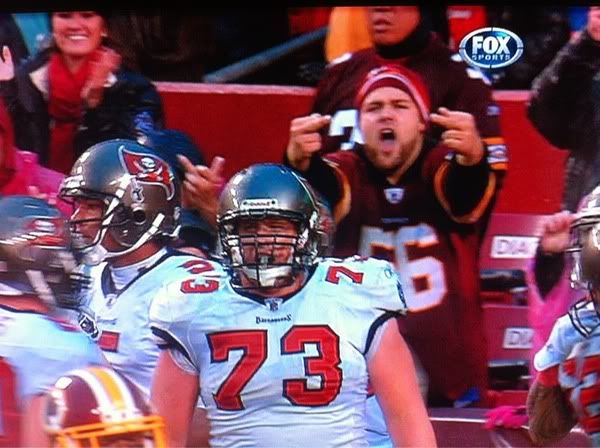 In his defense, I'd also be a bit ornery if I were outside in the rain for 5 hours while my team failed to kick a game-tying extra point. At least Bucs lineman Derek Hardman (yup, Googled that) seems to be enjoying himself.
UPDATE: Here's video of why our buddy above may have been upset.