Terrelle Pryor and four other Ohio State football players have been suspended for the first 5 games of the 2011 season (not including their bowl game next week) for selling awards, gifts and university apparel. I don't need to make jokes about how dumb this is, especially after Georgia's A.J. Green missed 4 games this season for the exact same thing. Of course, we've already seen how eloquent Mr. Pryor can be.
The players are supposed to repay the "improper benefits" to charity. Naturally, we here at D4L have a better idea. Since the NCAA is all about their own bottom line (seriously, why else do we still have the BCS?), they should put Pryor and Co. to work on a new(ish) reality TV show.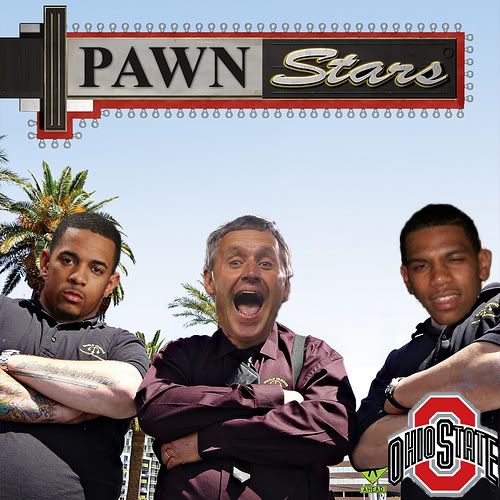 Seems like a perfect fit already.
[ESPN]