Just a few years ago, Manny Ramirez was once of the most feared hitters in baseball and now rumors are swirling that he could soon become a member of the Angels. With his bat speed declining and his quirky antics moving from the realm of eccentric to distracting, is it really a good idea for Manny to be Manny in Anaheim?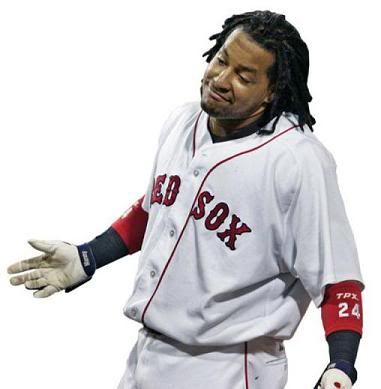 Time to vote!
Yes! He is past his prime, but he can still hit for average, had decent power and definitely can get on base.
Maybe. Only if he signs a one-year incentive-laden deal with a low base salary.
No. The last thing the Angels need is to sign another washed up DH-type who will drag down the lineup and hurt the defense by shoving Bobby Abreu back out into the field.
For the love of all that is good and holy, NOOOOOOOOO!!!!!!!!!!! That guy is a few sandwiches short of a picnic and I can only imagine what kind of influence he could have on young players like Erick Aybar and Kendry Morales.
To place your vote, simply find the Poll of the Week in the grey sidebar to the right.