Ever since Detroit mayor Dave Bing responded to a random-as-fuck question on Twitter, the publicity over a possible RoboCop statue in Detroit has skyrocketed.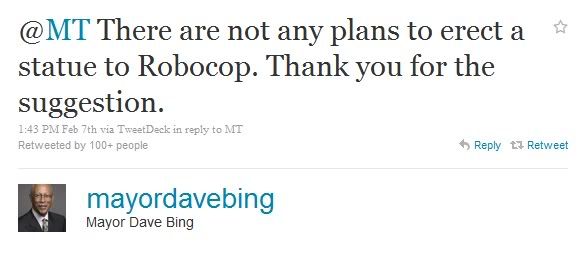 Oh, and so have the donations.
Tuesday evening, organizers met their goal of raising $50,000, just six days after the whimsical campaign began.
As badass as a Robocop statue would be, I'd hate to sell out like another city that shall remain nameless and allow the biggest tourist attraction in town to become a shrine to a fictional character.