Things got a little one-sided — both on the ice and in the stands — during the Red Wings' 6-2 win over Tampa Bay last night. Check out the video to see what happens after Pavel Datsyuk's 3rd period goal.
Not surprisingly, the Wings are #1 in the NHL in road attendance (and have been for a long time).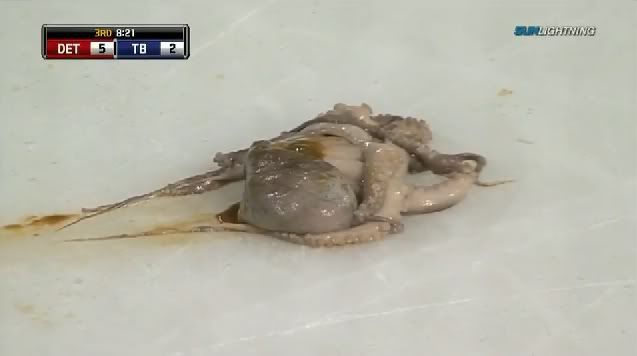 Marine animals aside, it was nice to see the Wings handle the #2 team in the East (yeah, seriously) with ease on the road. Hopefully this is a sign of things to come as we move toward the playoffs.