I'm going to be starting a new feature here at D4L. Every time I play a new video game (which is almost never), I'm going to put up a comprehensive review rambling thoughts on what I think about the game. Since I have some down time over the next few days, I picked up MLB 2K11 at the last video rental store on earth.
The first thing that caught my eye when the game loaded up was the "MLB Today" feature, giving me an option to play any of today's Spring Training games. Naturally, I picked the Tigers, who were conveniently matched up against the Washington Nationals. I was slightly disappointed that the game didn't have today's pitching matchups or lineups, but I was going to start Justin Verlander anyway so this doesn't really matter. I'd assume that the game will update this for the regular season.
Click after the jump to hear more about the game…
As far as the gameplay goes, pitching is a bitch. Maybe I'm just used to the glory days of RBI Baseball, but it took me 5 full innings to figure out how to throw a fastball (pro tip: move the joystick down then up, not the other way around). Giving up just one run on 5 wild pitches in the first inning was a minor victory in itself.
Batting is a bit of a mixed bag. It's pretty easy to tell where the ball is going when it comes out of the pitcher's hand, but — and maybe this was just because I was facing Livan fucking Hernandez — it takes FOREVER for the ball to reach home plate.
(Truth be told, it was probably a combination between Hernandez's 80-mph fastball, my catching up to the gameplay, and the shitty Nats bullpen. As soon as the computer went to the bullpen, I put up 3 runs and 5 hits in two innings.)
If pitching wasn't enough of an unholy bitch, baserunning is its ugly fat friend on her period. There were four different instances in the first six innings where I was either picked off or got caught doing God-knows-what on the basepaths. I still haven't totally figured this part out yet, but I was at least able to clear the bases with a Victor Martinez double in the 7th.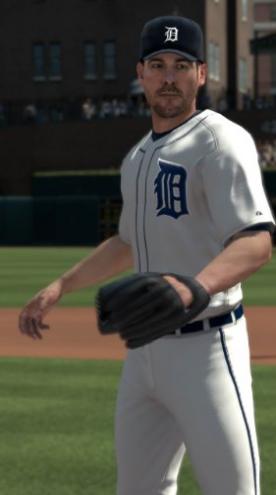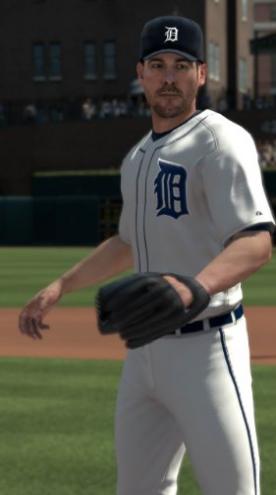 Despite my ramblings about the gameplay, this is easily one of the best sports games I've ever played. The game itself is absolutely stunning (other than Brennan Boesch's character, which looks like a ginger Freddy Krueger), and despite my early struggles, the gameplay isn't too difficult yet still very realistic (I never liked mashing a button to pitch or hit, I can appreciate when there's some skill involved). As much as I don't have time for a game like this, it's going to be hard to resist picking up a copy.