Despite Barney Stinson's best efforts, the Tigers weren't able to find their mojo today, losing 6-3 to the New York Yankees. To make matters worse, Curtis Granderson was today's heartbreaker, hitting a go-ahead homer off of Phil Coke in the 7th inning.
Still, it's only one game (a claim that was much easier to come to terms with after eating a pint of Cherry Garcia mixed with tears of sorrow), and a very difficult one at that. There were several good things for the Tigers to build on in the early part of the season. Justin Verlander was much better than normal in April, giving up 3 runs in 6 innings. Jhonny Peralta had an R(h)BI, Will Rhymes was scrappy and Ryan Raburn did this.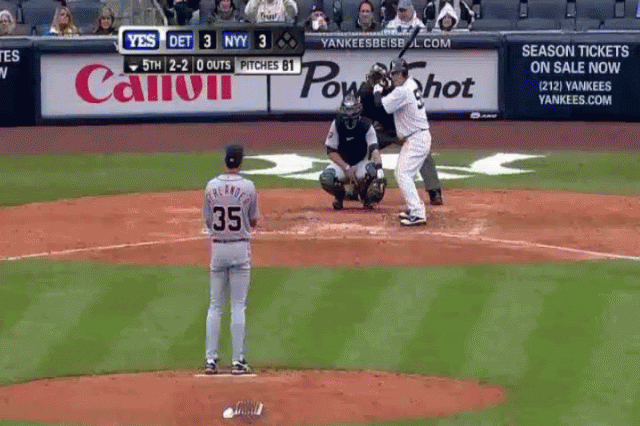 Yes, I was in as much disbelief as you are right now. That's why I spent 2 hours trying to figure out how to immortalize it in .gif form. Also immortalized (though not as a .gif, because that shit takes forever) is Jay-Z making an appearance in those expensive ass seats behind the dugout that nobody else but him can afford.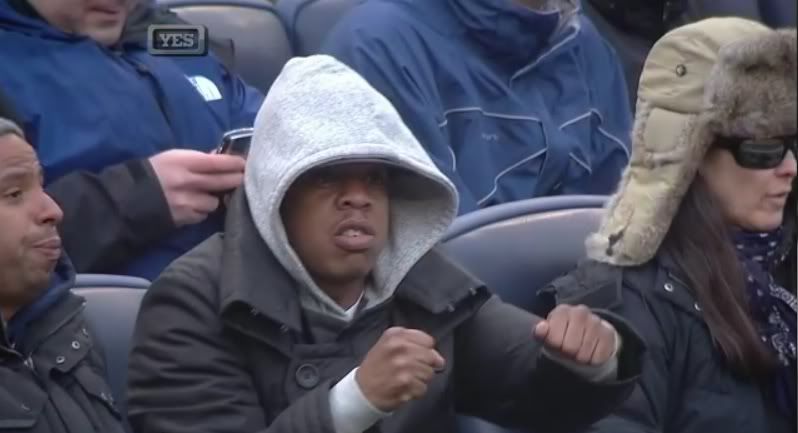 The Tigers are back in action at 4:00 on Saturday. Someone please spare us from Tim McCarver.