In just two games (for him), Ryan Raburn has already shown us the Jekyll and Hyde tendencies of his (t)rusty baseball glove. Exhibit A was already profiled, but we spiffed it up a bit (and linked it, because the page was a bit too busy otherwise).
Exhibit B happened in the first inning of today's 10-7 win over the Yankees when Raburn robbed Alex Rodriguez of extra bases with a leaping catch.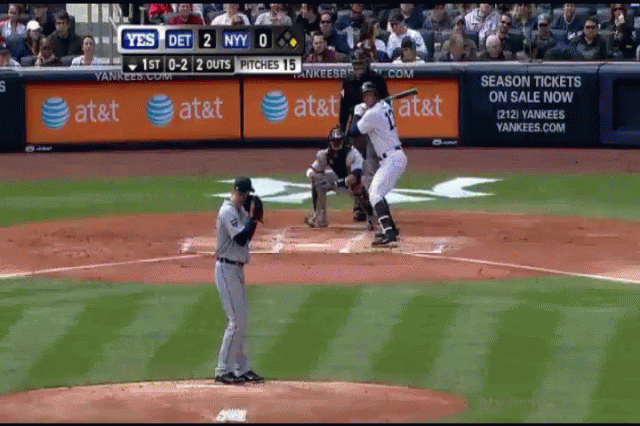 However, Raburn gave the doubters (including this one) more fuel when he dropped a very makeable line drive off the bat of Russell Martin later on.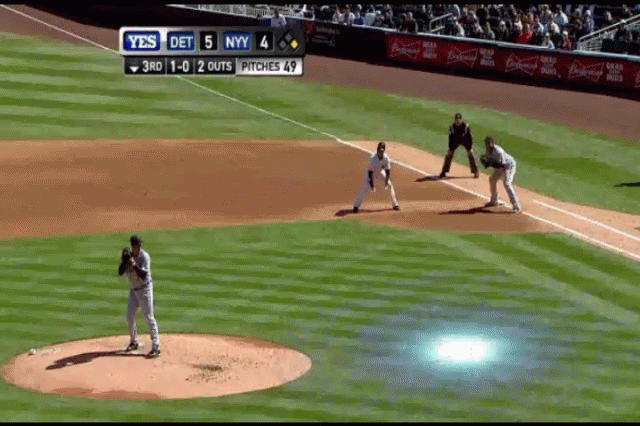 And since I did a little experimenting with adding sound (key word: EXPERIMENTING) to some of these videos, here's Brennan Boesch's monster home run.
So what do you think? Will we see more good than bad from Raburn? Or will the hot-hitting Boesch take over as the starting left fielder before long? Leave your thoughts in the comments.