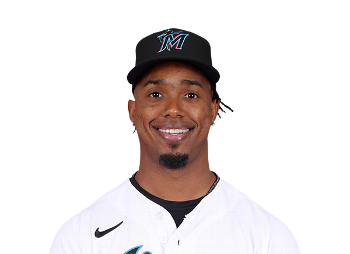 (Jean Segura tops the AngelsWin.com Prospect Hotlist this week)
By David Saltzer, AngelsWin.com Senior Writer
It is with great pleasure that AngelsWin.com brings back its weekly Hot Prospect lists. In our weekly column, we will be providing a look at who has been hot down on the farm. Unlike our annual Top-50 Prospects, our Hot Prospects column is not ranked based on the ceiling of the prospect, and instead is just a snapshot of the week that just past on the farm. This year, AngelsWin.com will be presenting the Hot Prospect reports every Monday throughout the season.
1. Jean Segura, SS, Class Single-A Inland Empire 66ers
Overall: .404/.472/.532 with 0 HRs and 6 SBs
What's Up: If you want to get a look at the franchise's future at SS, you might want to take the drive out to see the IE 66ers play in the next month or two. With 6 SBs in his first 10 games, Segura might just run his way out of Single-A and up into Double-A before too long. So far, Segura has only made 1 error at his new position and has been an offensive force at the top of the lineup. With Scioscia's love to bunch up speed and power, a future lineup with Bourjos batting 9th, Segura leading off and Trout batting second could be something truly special to watch.

2. Alexi Amarista, 2B, Class Triple-A Salt Lake Bees
Overall: .478/.480/.826 with 2 HRs and 1 SB
What's Up: While a minor injury cost Amarista three games at the start of the season, the setback didn't hurt his offense. Batting second, Amarista has driven in 9 runs in 7 games. He has gap power that can turn into an occasional homerun and speed that should project into 20-25 SBs in the Majors. Defensively, Amarista is a plus defender at 2B. With Kendrick off to such a hot start for the parent club, it will be interesting to see what the Angels do with Amarista as he continues to push his way onto the Major League roster.
3. Donn Roach, RHP, Class Single-A Cedar Rapids Kernels
Overall: 3-0, 0 Saves, 0.00 ERA, 6.1 IP, 3 H, 0 BB, 6 K, 0.47 WHIP, .150 BAA
What's Up: Taking a page from Dan Haren's book, Roach notched three wins in a week for the Cedar Rapids Kernels. The only difference is that Roach is a reliever and Haren is a starter. Last season, Roach generated an astounding 5.50 GO/AO ratio meaning that nearly 85% of the time that Roach recorded an out other than a strikeout it was on the ground. So far on the 2011 season, Roach is off to a mere 3.00 GO/AO ratio, which as a reliever would still be an elite stat. AngelsWin.com won't be surprised to see Roach earn a mid-season promotion this year.
4. Jeff Baisely, 3B, Class Triple-A Salt Lake Bees
Overall: .463/.489/.854 with 4 HRs and 0 SBs
What's Up: A veteran minor leaguer, Baisely has been powering the Bees at the start of the season, driving in 14 runs and scoring an additional 14 runs. In his first 10 games with the Bees, he's had 7 multi-hit games and only one game where he failed to get a hit. He currently ranks in the top 5 players for the PCL in several offensive statistics while powering the heart of the Bees order as their cleanup hitter.
5. Ryan Mount, 2B, Class Double-A Travelers
Overall: .441/.535/.824 with 2 HRs and 3 SBs
What's Up: Going into the 2009 season, Ryan Mount appeared as the AngelsWin.com #10 Top Prospect in the organization. Unfortunately, injuries and struggles have held him back, limiting him to no more than 88 games in a season since then. Hopefully this year will be different for Mount, and he will be able to once again display his power from the left side of the plate. In his third year with the Double-A club, Mount is off to a hot start and showing that even in limited playing time over the past two years, he's still maturing as a player.
6. Trevor Reckling, LHP, Class Double-A Travelers
Overall: 0-1, 0 Saves, 2.70 ERA, 10.0 IP, 9 H, 3 BB, 6 K, 1.20 WHIP, .250 BAA
What's Up: There's no denying that last year was a forgettable year on the mound for Reckling, especially at the beginning of the season when he started at Triple-A. Once demoted, though, Reckling improved over the remainder of the 2010 season. Starting the season again at Double-A, Reckling is showing that he's picking up right where he left off last season. The walks are down, the hits are down, and the control is improved. While a solid first half of the season, it's likely that Reckling will earn a promotion back up to Triple-A where he can once again establish himself as an elite left-handed prospect.
7. Jeremy Moore, OF, Class Triple-A Salt Lake Bees
Overall: .350/.366/.625 with 1 HR and 1 SB
What's Up: Moore is starting off the 2011 season right where he left off on the 2010 season—HOT! He's slugged 6 extra base hits over the first 10 games of the season, including 2 doubles and 3 triples. Moore still needs to work at his pitch selection—12 Ks and only 1 BB so far. But, with this being his first experience in Triple-A, if he can adjust his game, he could make for a solid Major League OFer with a good blend of speed and power.
8. Dillon Baird, 3B, Class Single-A 66ers
Overall: .359/.419/.718 with 3 HRs and 0 SBs
What's Up: Still recovering from a shoulder injury from last year, Baird is showing no ill effects at the plate. Limited to just 2 days in a row where he's allowed to play defensively at 3B, and then forced to play one game as the team's DH, Baird has been making the most of his return visit with the Cal. League. With a smooth left-handed stroke, Baird is showing plenty of power, notching 3 doubles and 1 triple to go along with his 3 HRs.
9. Kole Calhoun, OF, Class Single-A 66ers
Overall: .378/.465/.622 with 2 HRs and 0 SBs
What's Up: Making the jump over Cedar Rapids, Calhoun is off to a hot start in just his second season of pro-baseball. A left-hander, Calhoun showed a good mix of power and patience at the plate in 2010 posting a .292/.411/.505 line on the season. Drafted in the 8th round of the 2010 draft out of Arizona State, Calhoun projects to have gap power with a good ability to get on base.
10. Travis Witherspoon, OF, Class Single-A Cedar Rapids Kernels
Overall: .289/.400/.579 with 3 HRs and 7 SBs
What's Up: It finally happened. In the first game of a double-header on Sunday, Witherspoon finally got thrown out stealing a base. That was the first time he was caught stealing in over a year—covering 27 straight SBs. Witherspoon is showing a good blend of speed and power, right in line with our projections that he could mature into a 20/20 hitter down the road. With a 9:6 K:BB rate on the 2011 season, Witherspoon is making some important adjustments that will help him rise through the organization.