Ok, so the second half of that title is a bit misleading. If there's one player on the Ducks I wouldn't mind having in a red and white sweater (hint hint, Kenny Holland), it's Bobby Ryan. Goals like this only help feed those thoughts.
Does it get much better than that? Only when you have fans like this guy to celebrate with you (he's in the video at the 0:28 mark).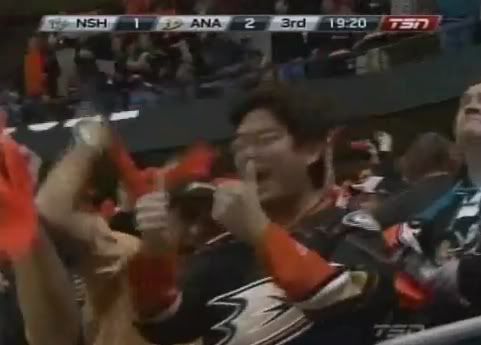 But anyway, back to my original thought: the rest of that Ducks team? They can go to hell. Here's hoping Nashville can come back from their 3-2 series deficit pull this one out in overtime* to send the Ducks to the golf courses for the summer.
*Nashville scored just after I typed the bit about the 3-2 series deficit, so I figured I'd leave it in