Imagine my surprise, coming home to Twitter abuzz of not some stupid horse race (though Animal Kingdom is a pretty cool horse name), but of disappointment that Justin Verlander gave up a walk to spoil a bid for a perfect game. By the time I got MLB.tv fired up (seriously, just remember my password, you fucks), Verlander was already through 8 innings. After Ryan Raburn struck out to end the 9th (surprise!), JV mowed down the last three Blue Jays for the 2nd no-no of his career.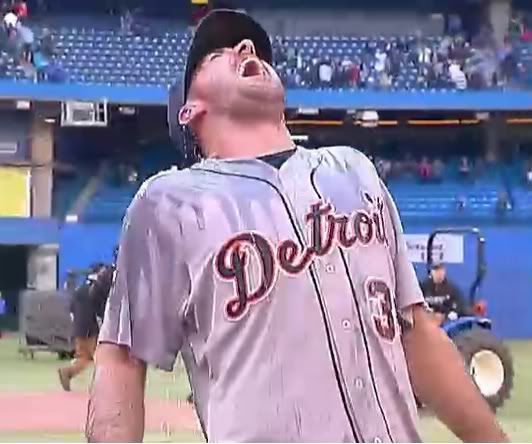 I'll have to watch this one from the start later on (Vancouver-Nashville doesn't seem too promising tonight), but for now…
This seems about right.