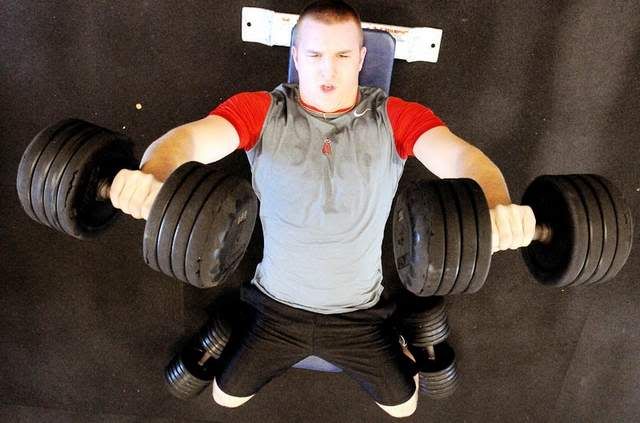 At long last the rain has stopped for the Arkansas Travelers and the sun has come out to shine… as has Mike Trout!
Finally freed from the shackles of the soggy conditions, Trout has been playing like a man possessed this week. Check out his stats this week:
11-for-25, 6 BB, 1 3B, 2 HR, 2 SB, 2 K
That is impressive no matter who you are. But what really impresses me most about his week isn't the power stroke, but rather the high number of walks and low number of strikeouts. He now sports an OBP almsot 100 points greater than his batting average, which is elite level patience and plate discipline and that feat is only amplified by how young he is.
Considering that Trout has had no trouble maintaining his patience while not suffering from an appreciable increase in his K-rate, one really has to start wondering just how soon he'll get the call to move to Triple-A. I know he doesn't even have 100 Double-A ABs yet, but with such little trouble adjusting to such a big jump in talent, the Angels should show little hesitation in moving him to Triple-A to begin his final preparations for his 2012 MLB arrival.
Honestly, the only reason I can think of for them not to promote him by the end of this month (rather than at the All-Star break as most people expect) is that it will only increase the public pressure to jump him to the majors this season, especially now that Vernon Wells is hurt.
That's it for this week, check back in next week to see what happens to our future hero. Same Trout Time. Same Trout Channel… err, blog.