I don't think I could have envisioned a more perfect scenario for the Wings going into Game 7 against the San Jose Choke Artists Sharks. The Red Wings? Wow, what a performance. Antti Niemi is the only reason this game wasn't a curbstomping a la last year's Game 7 against the Coyotes, or better yet, Game 4 against these same Sharks. The Sharks themselves? It's safe to say that they are shook after letting this series slip away.
And Pavel Datsyuk? This pass was ridiculous. No one else in the NHL makes that play. Props to Valtteri Filppula for batting it out of mid-air (kinda) to score too.
And those of you at the Joe last night? Well done, Hockeytown. Well done.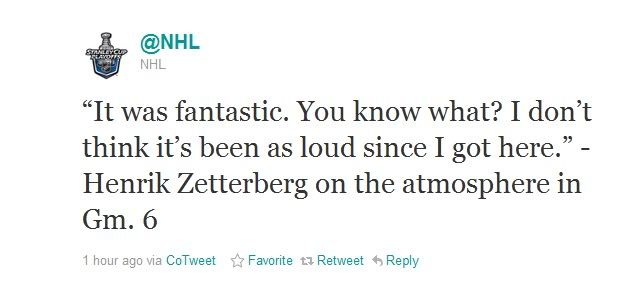 Game 7 is tomorrow night at 9 ET.