On May 4th, Victor Martinez played in his first game in over 2 weeks against the New York Yankees. Before that game, his batting average was a paltry .250. V-Mart has played in all 8 of the Tigers games since then, raising his average all the way up to .333 after today's 3-for-4 performance. Much like the majority of pitching staffs in the American League, this Twins fan has no idea how to get Martinez out.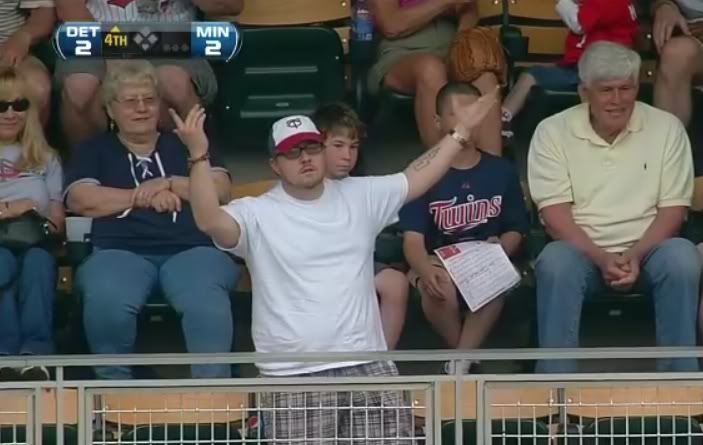 Martinez had 3 RBI today, but just about everyone in the Tigers lineup played a key role in this afternoon's 9-7 victory over the Twins at Target Field. Jhonny Peralta had a big hhome run in the 8th inning to give the Tigers a 7-6 lead. After Joaquin Benoit gave up a game-tying run to the Twins, Brandon Inge and Austin Jackson knocked in runs in the 9th to give the Tigers the win.
The Tags have now won 5 straight games and 8 of their last 9. The starting pitching has been nearly unhittable (other than Justin Verlander, who is actually unhittable) and the offense around Miguel Cabrera has stepped up, averaging over 6 runs per game during this stretch.
Oh, and Ryan Raburn still sucks. You can't win 'em all.