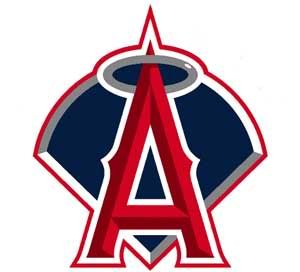 @

         
Los Angeles Angels of Anaheim (21-17) @ Texas Rangers (19-18)
Pitching Probables:   LAA – Dan Haren (4-2, 1.87 ERA)  TEX — Derek Holland (3-1, 5.18 ERA)
Game Info: 1:10 PM PT; TV – Fox Sports West; Radio – KLAA 830 AM
Scene opens with Mike Scioscia starring out at his collection of mighty mites and calmly addressing the team. "Okay, we are turning the page here boys. Time to lace up the cleats and get to work. We got Danny on the bump and that gives us a shot at winning. We need a full team effort today, cause we've got a tough lefty to face. I know it's a day game in Arlington but the baseball gods have blessed us with a beautiful day to go out and get ourselves back on the winning track. I can't emphasize this enough, a win today is key to our hopes of being the team we think we can be. Now get out there and give it all you got."
"Jeff, a moment, (pause) if you don't get at least two hits today so help me I will beat you with your bat till you think your back in Kindergarten. Now go get 'em kid!"
(at least that is how I envision the pregame for today going…)
So last night didn't exactly go to script but the Angels still are in first place and a win today ensures they leave Texas that way. This is especially important given that Ervin Santana pitches tomorrow and no one really knows what you are going to get there. The Angels have had success against Derek Holland, with Aybar, Abreu, Bourjos and Callaspo all sporting over a .300 average. The offense should look a lot better today (even if it will be 8 on 9 as I expect Mathis in the line-up today) and that means Haren will only have to be his usual self to get the win.
Monkey See, Monkey Do Expect Erick Aybar to run. Heck, expect the whole Halo squad to run. Scioscia says this is the fastest team he has had and I think we all agree the only way they will score runs is to hit and run, steal bases and be aggressive. I would like to see at least 4 steals today, which should lead to more than 1 run against Texas. This is also predicated on Speedy Petey Bourjos breaking out of his mini slump, getting on and wreacking havoc.
Monkey See, Monkey Don't expect the Angels to be able to escape the mistake of not signing Adrian Beltre. He hit a homer last night and has owned Haren in his career with a .442 average and 2 home runs. With every new day comes a new Ranger injury so keeping Beltre under control is paramount to success today. The Angels are going to get sick of Beltre this season because it seems he is not prepared to tank just because he got a nice new contract, which is what everyone thought would happen. Beltre and Michael Young will be the engine for the Ranger line-up so Haren has to keep them under control.
The Monkey's Bananas Prediction of the Game These afternoon games tend to be wilder affairs than the night ones when these teams get together. The Angels in particular prefer the daytime, sporting a 9-5 record in day games. I think the Angels jump out to a lead and then have to turn it over to the bullpen to secure the victory. At that point, it's all bets are off. This one has the feel of a 6-4 type of game, with the Angels getting a big day from Bobby Abreu, who will go yard and drive in a couple to secure the win.