Three games, three earned runs, three losses. Tigers starters Max Scherzer, Phil Coke and Justin Verlander have combined for 22 of a possible 26 1/3 innings over the past 4 days giving up just the aforementioned 3 earned runs before the bullpen came in and blew shit up. Joaquin Benoit, Daniel Schlereth and Al Alburquerque took the losses, respectively, after giving up a combined 5 runs in just over an inning of combined work.
Of the three, today's loss was arguably the most excruciating. The Boston Red Sox walked off in anti-Billy Zane fashion after Jonathan Papelbon struck out Brennan Boesch and Miguel Cabrera with the bases loaded in the top of the 9th.
In other news, Ryan Raburn still sucks at baseball. He struck out to end the game on Wednesday, also against Papelbon. If nothing else, someone else (presumably Brandon Inge) had some fun during Wednesday's rain delay. And NESN's sideline reporter is wayyyyyyy hotter than Fox Sports Detroit's.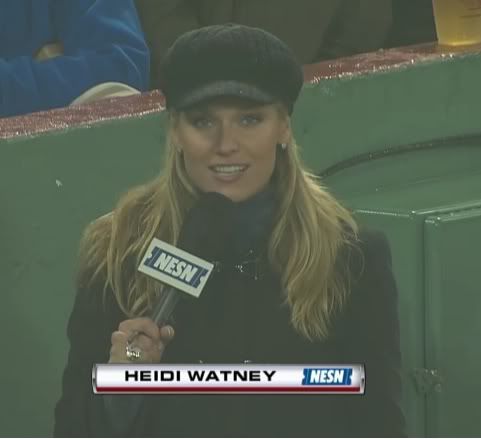 Silver linings, people.