Uhh, Nate Burleson? Your elbow isn't supposed to look like this bro.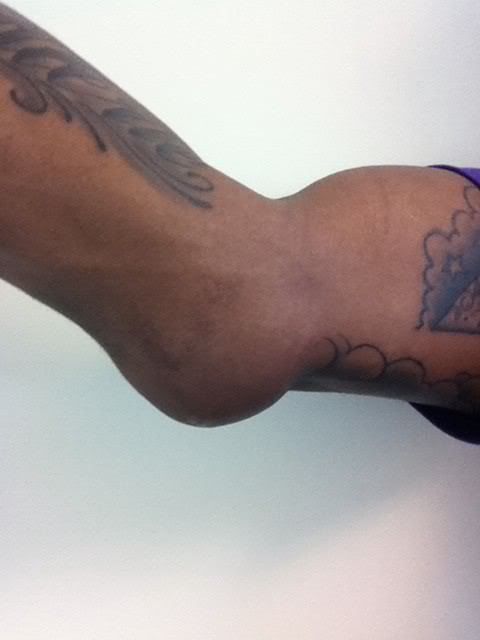 Burleson tweeted a pic of this nastiness yesterday. Hopefully he followed up on that promise to go get it drained at the doctor's office.
Meanwhile, Jim Schwartz is too busy asking for nicknames for the defensive line. Somehow, I feel like if players can't even work out at team facilities, giving away apparel has to be against the terms of the lockout. Oh wait, I forgot, it's all about the fans. Carry on.
[Guyism]