There hasn't been an official announcement from the Pistons organization just yet — which might lead to another situation similar to the last time someone got fired around here — but sources say that head coach John Kuester has been fired. For those keeping count at home, this is the 5th coach the Pistons have gone through in the last decade.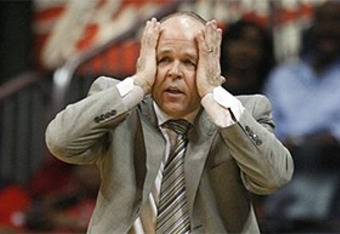 While many people (myself included) thought that Kuester was given a raw deal by the Pistons' upper management, his ability to control the players (or lack thereof) is why he was fired. I don't know who will be the man behind the bench at the Palace next season, but getting rid of Rip Hamilton will seriously up that man's job security in one fell swoop.
Who do you think should be the next Pistons coach? Do I hear a Phil Jackson (yeah, right…)? Leave your thoughts and more reasonable ideas in the comments.
[ESPN]