According to Joe Dumars, forwards and centers are no longer necessary in today's NBA. Sarcasm aside, the Pistons drafted Kentucky guard Brandon Knight with the 8th pick in the NBA draft earlier this evening. While no trades will be announed until the end of the 1st round, the general belief is that Knight will be a Piston next season.
Still, when your only forwards under contract are Greg Monroe, Charlie Villanueva, Jason Maxiell and Jonas Jerebko, things are looking bleak. Let's hope the Pistons' front office knows a few things we don't in the 40-odd picks remaining tonight.
UPDATED: Knight will wear #7, presumably representing the seven* teams that passed on him in the first round.
*Yeah, Cleveland had two picks, but remember that both Sacramento and Charlotte had a shot at Knight with the 7th pick.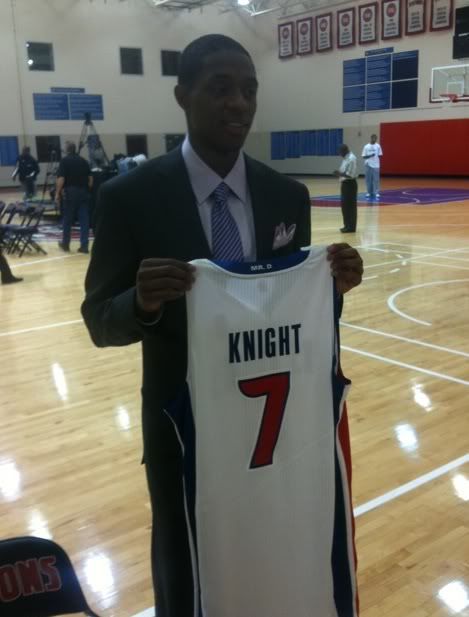 [pic via @TomLeyden]