The Tigers retired the late Sparky Anderson's number 11 in a ceremony that concluded moments ago at Comerica Park. In a nice touch by the Tigers organization, they held the ceremony with the Arizona Diamondbacks, allowing former Tigers Kirk Gibson and Alan Trammell, both part of the Arizona coaching staff, to be in attendance.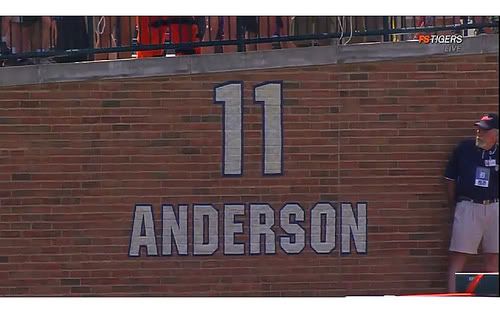 Video will be up shortly (or whenever I can swipe it from someone else).
UPDATE: Here's video of the ceremony, via Fox Sports Detroit.
[h/t Alli from Bless You Boys for the screenshot]