NFL free agency has been completely batshit since the lockout ended earlier this week, but nothing has been more bonkers than the Miami Dolphins conditionally acquiring Saints RB Reggie Bush. In what is already a pretty crowded backfield (assuming Ricky Williams isn't off smoking weed somewhere), Bush might make the triple option a real possibility on South Beach next season. For reference sake, a hastily-made MS Paint diagram of the Dolphins' offense.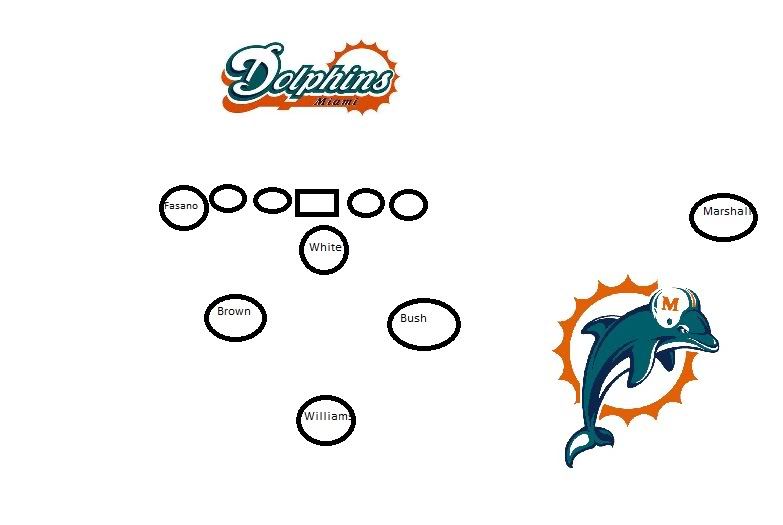 While this might not work in real life (especially now that Albert Haynesworth is a Patriot), this formation will be absolutely unstoppable in Madden games for the forseeable future. My gameplan: option left until your opponent loads up 10 guys in the box, then swap in Chad Henne at QB for the play action bomb to Marshall.
Granted, the title of this post is a bit facetious. Any Madden team from 2004 to 2007 with Michael Vick on it was 100% unstoppable (proof here), but the point still stands: the Miami Dolphins might be the most outlawed team in recent Madden memory.