3 games, 35 runs, and a one-team divisional race. Vince knows what's up.
While I was busy getting rained on at Michigan Stadium, Billy Zane and Miguel Cabrera decided to make a few friends. Thankfully for us, Billy didn't mind stopping by a day late to give us the good news.
The sweep, backed by some super serial offense, has the Tigers 6.5 games ahead of those thievin' Injuns and 8.5 games ahead of the White Sox.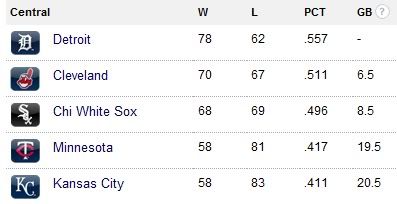 And if you're keeping track at home, the Tigers' magic number is now at 18.