In the bedlam following Monday night's Tom Brady-a-thon (and subsequent fantasy football anarchy), a lot of people forgot about the release of Michigan State's Nike Pro Combat uniforms that will be worn against Michigan on October 15th. A lot of die-hard Spartan fans are miffed by the lack of white and tradition (insert joke from Michigan fan here) in the unis, but I don't think you can argue with what Nike came up with.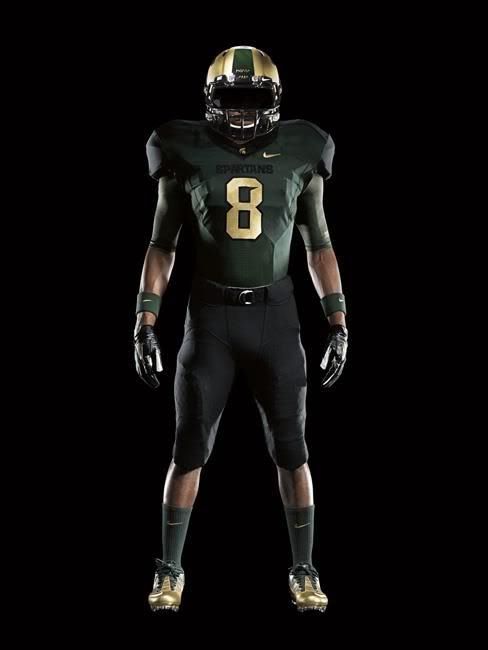 If you're into videos when watching your uniform porn, Nike's got you covered again.
Click after the jump for more pics…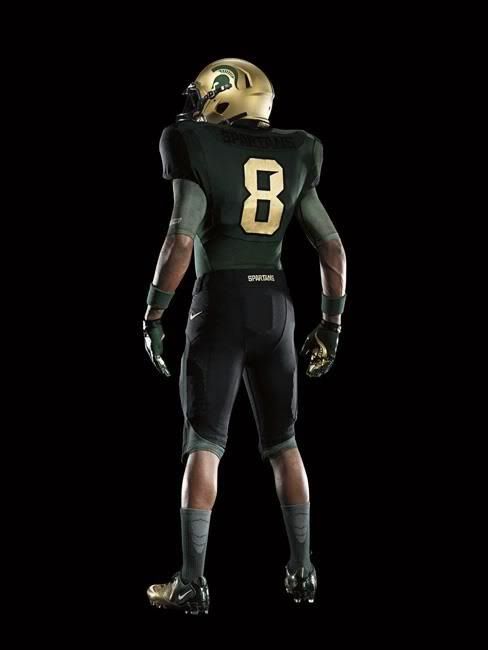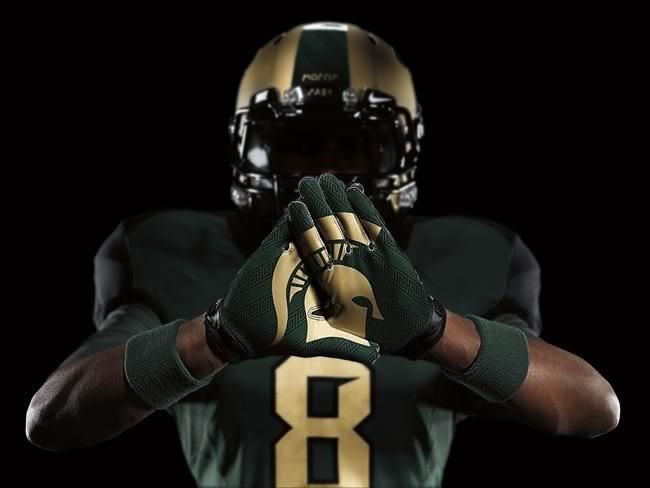 These aren't MSU's gloves (obviously), but they are too sweet to not post.
Check out Bro Bible for some other awesome Pro Combat unis (Navy's are particularly sick as well).